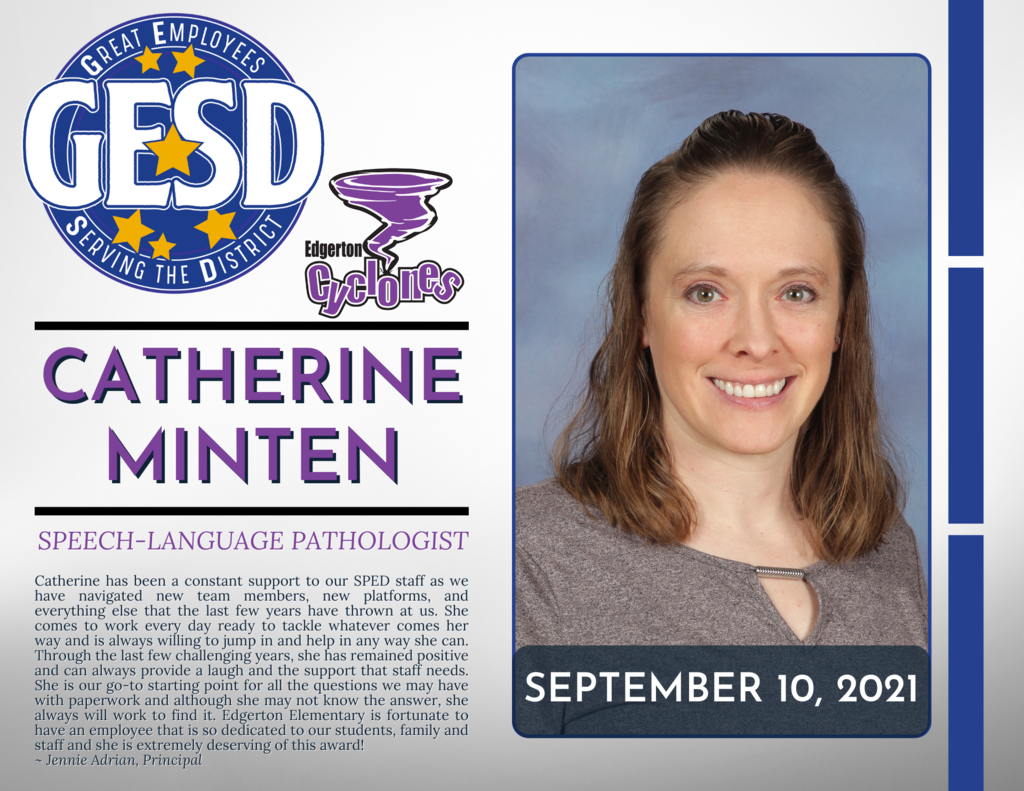 Liam Keating, a fourth-grade student at @GSETimberwolves (last school year), is the first place overall winner of the @ksdehq Great Ideas in Education Art Design Contest! Read more here -
https://usd231.com/article/516481
Congratulations, Liam!!!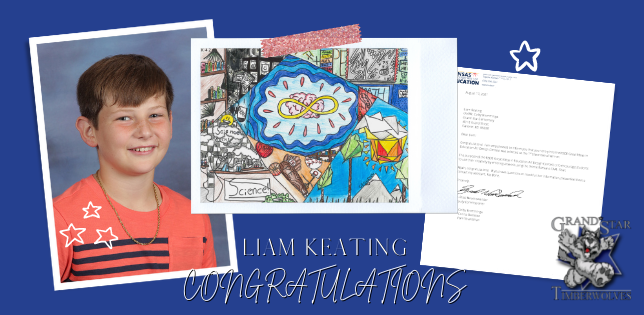 We are so proud of our students and employees for ensuring the first three days of the 2021-22 school year were amazing! It is going to be a great year! #WeAreUSD231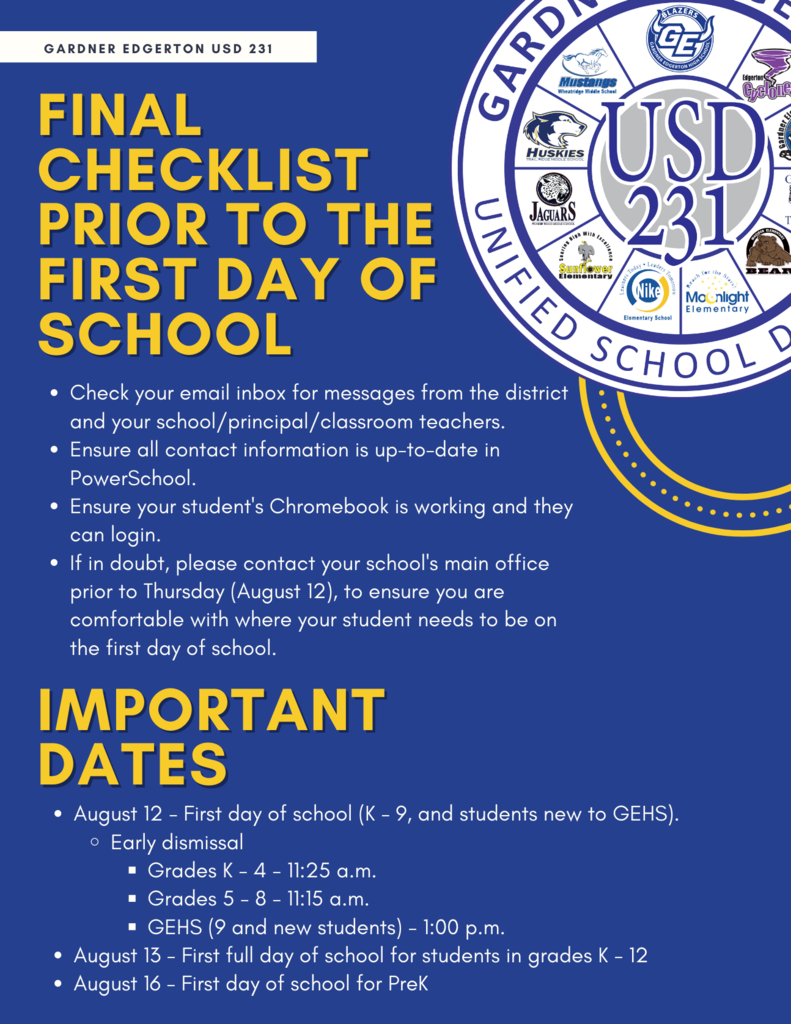 Dr. Marshall and the Human Resources Department welcomed new teachers with a brief orientation. Welcome! #WeAreUSD231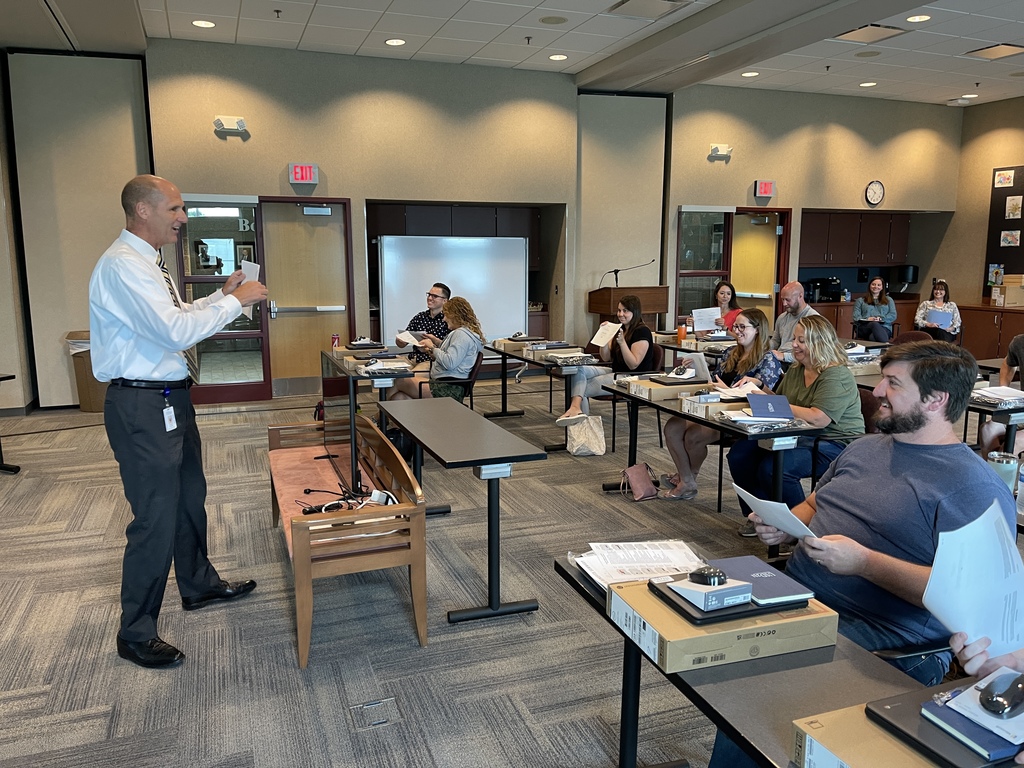 @GEHSBlazers senior, Kendra Wait, has been selected as this year's Kansas City Star Scholar-Athlete of the Year!!! Read much more about this significant accomplishment here:
https://usd231.com/article/479294
Congratulations, Kendra!!!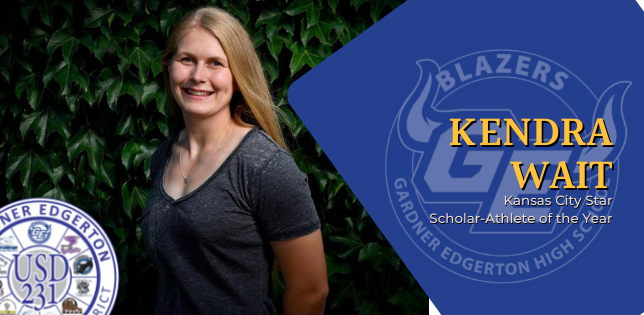 Congratulations to the @GEHSBlazers @BaseballGehs team for their huge win last night and qualification for the @KSHSAA state tournament!!! The Blazers will be headed to Fort Scott next Thursday in 6A State Quarterfinal action. Congratulations, Gentlemen!!!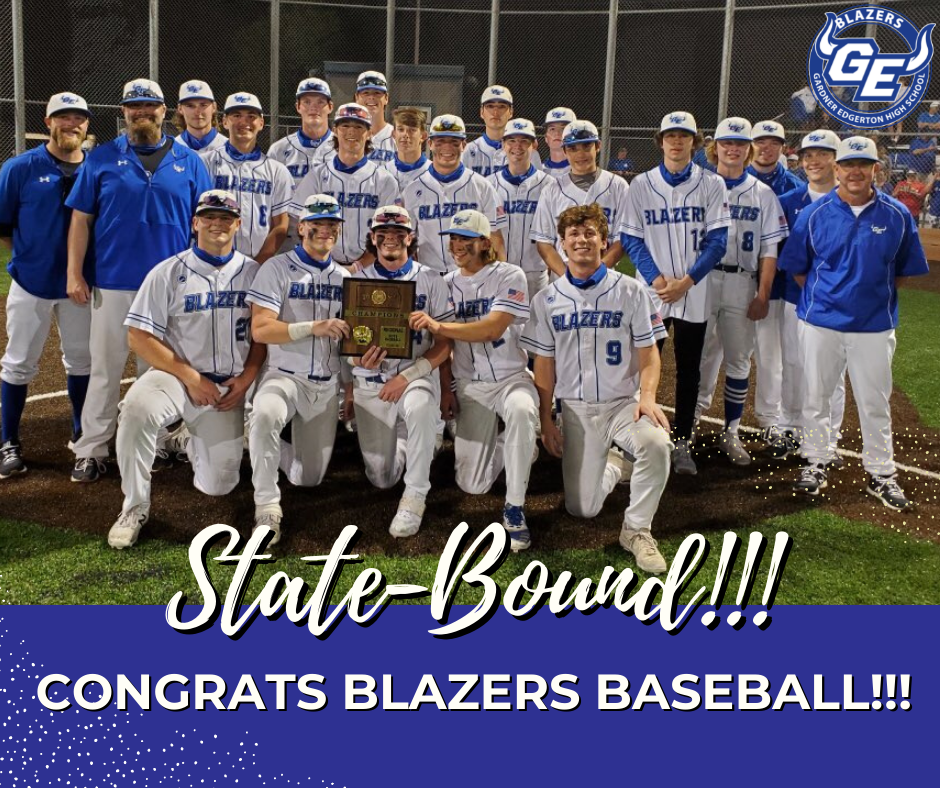 The @GEHSBlazers @GardnerSoftball team is headed to the @KSHSAA state tournament! The Blazers will play at the Shawnee Mission District Softball Complex next Thursday in 6A State Quarterfinal action! Way to go, Ladies!!!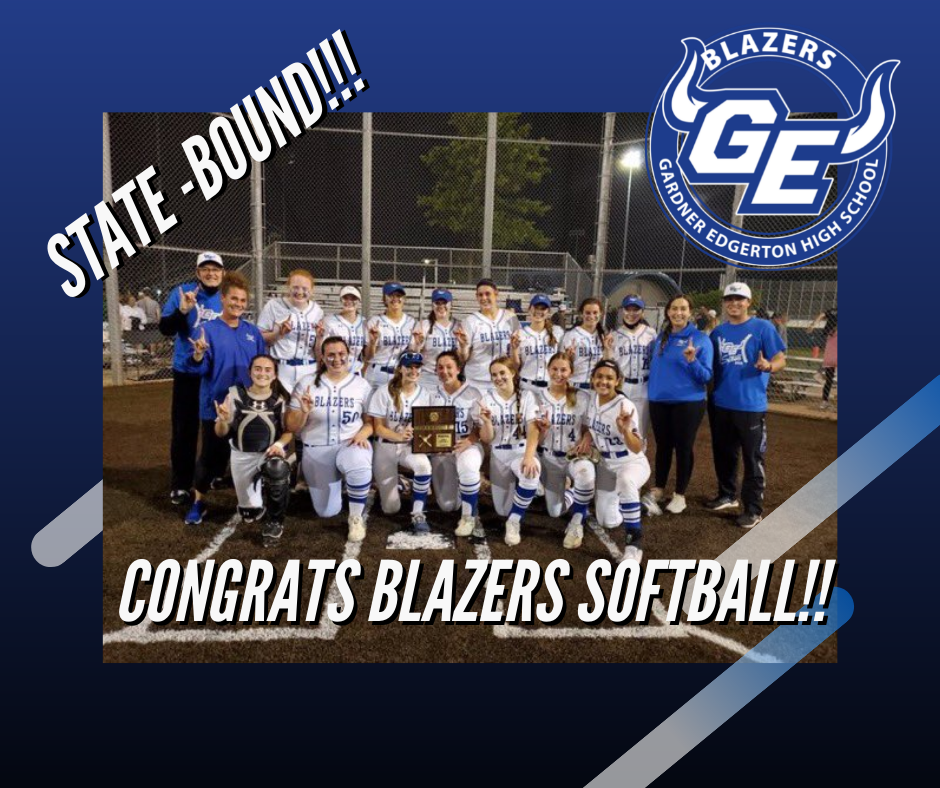 @GSETimberwolves hosted @RelayForLife week (April 12 - 16). Students and staff raised a record amount for the school ($1,750) that was donated to the @AmericanCancer Society! To read more about this amazing event, click here:
https://www.usd231.com/article/462925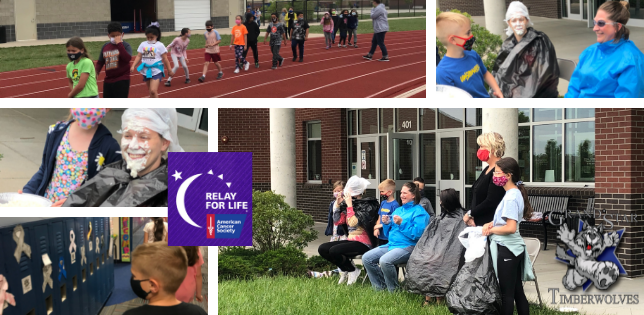 Tyrann Mathieu & his Foundation delivered 32 surprise gift baskets to very well-deserving teachers in the Kansas City area...and 3 of the 32 are USD 231 teachers!!! Renee Nonamaker, @NEMissiles, and Josh Johnson & Kerri Kueser, @GEHSBlazers!!! Story:
http://bit.ly/2RTOVoG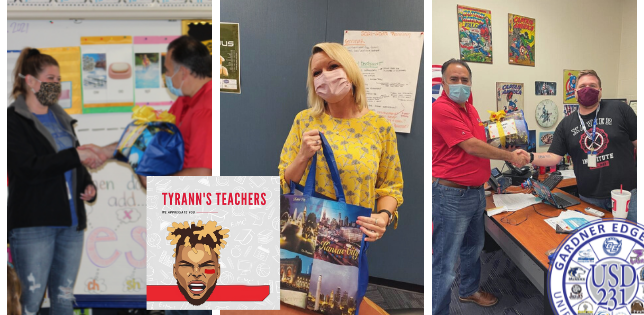 The @GEHSBlazers graduation ceremony for the Class of 2021 will be held in person at 10:00 a.m. on Saturday, May 22, 2021. The ceremony will also be livestreamed here:
http://bit.ly/gehsgrad
. For details, including inclement weather plans, click here:
https://usd231.com/article/460620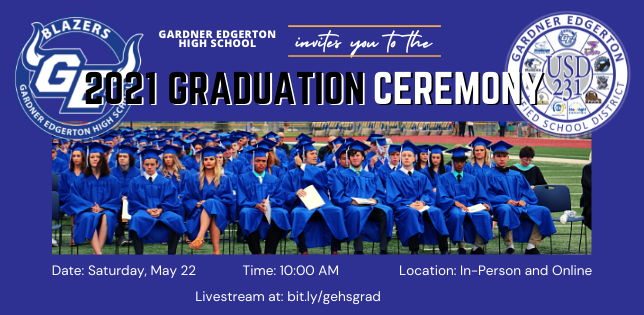 @GEHSBlazers very own Kaden Armstrong (senior) competed in the @ProStart competition via video. Kaden took third place in appetizers and desserts and FIRST PLACE IN THE ENTREE CATEGORY!!!!! To read more, click here:
https://usd231.com/article/460271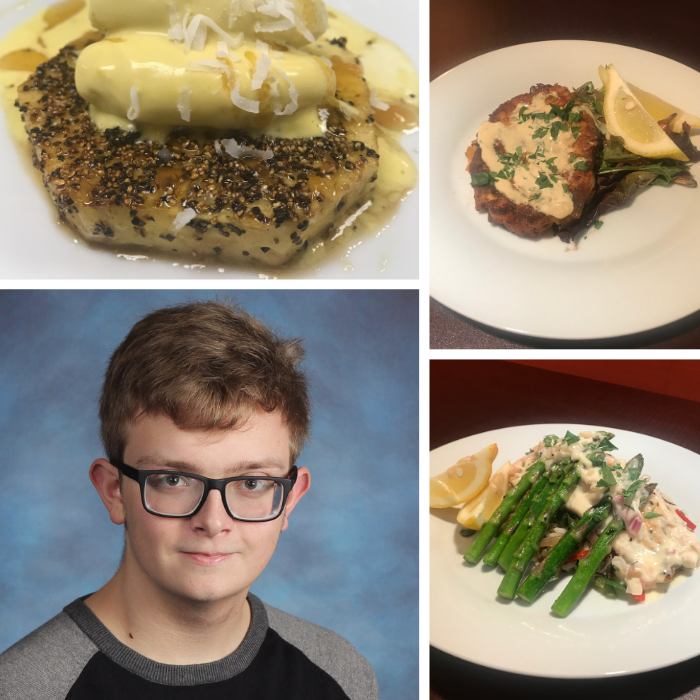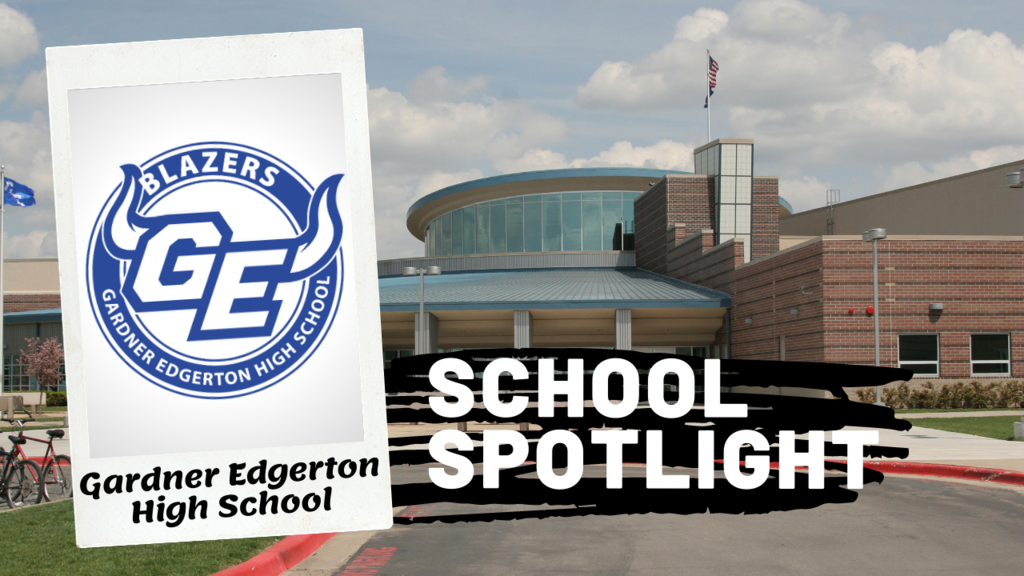 The @GEHSBlazers Orchestras had a busy April with KSHSAA's Virtual Solo and Ensemble Festival and KSHSAA's Virtual State Large Group Festival. Read more here:
https://usd231.com/article/447339
These are amazing accomplishments! Congratulations!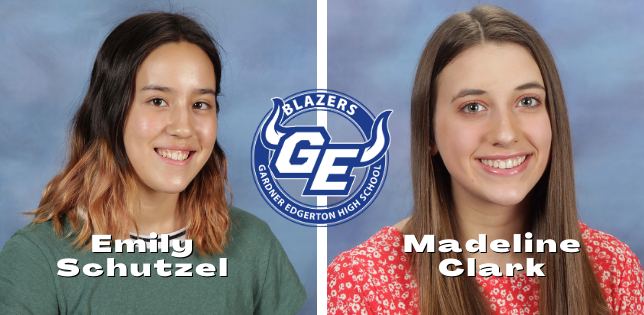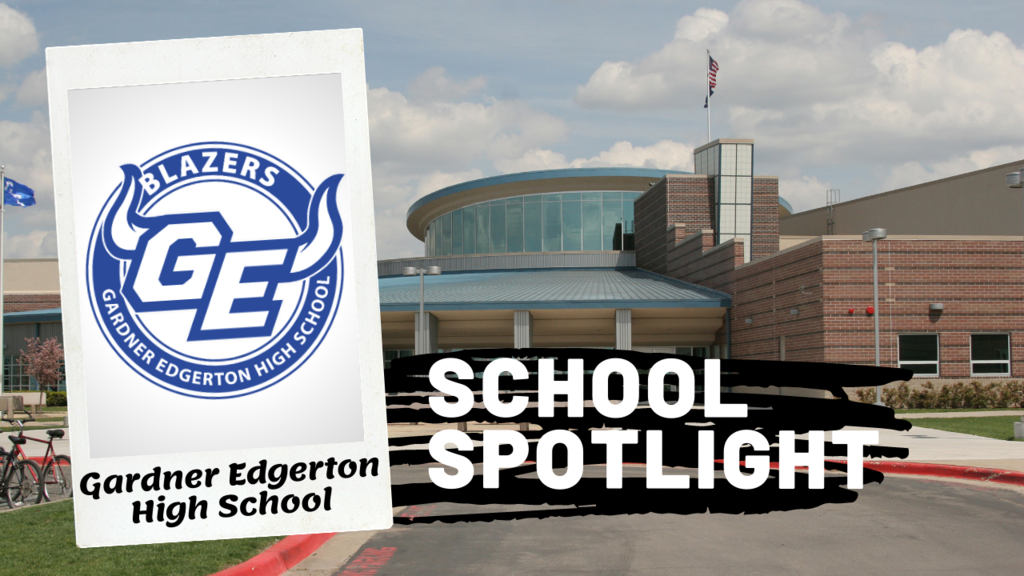 Today is National Administrative Professionals Day (April 21), and an opportunity for USD 231 to say how incredibly proud we are of the Administrative Professionals that serve our students, employees, and families today and every day!