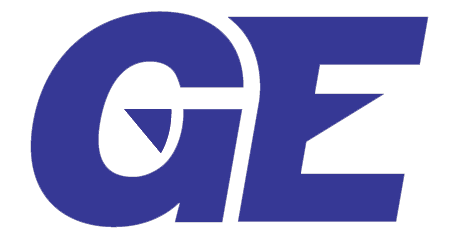 USD 231 Launches New Website and Mobile App
media
Thursday, December 20, 2018
Dear USD 231 Families.
As you may have already noticed, our website was upgraded to a much more mobile-friendly site on Thursday, December 20, 2018. We have spent the past several months working with a company to develop a more stable and user-friendly experience for our students, staff, and parents.
Additionally, we are launching a new app that can be found on the App Store or Google Play Store by searching for Apptegy USD 231. This tool will enhance communication with families and community engagement by streamlining how users get information - making content readily available on mobile devices at the touch of a button.
The official app for USD 231 Gardner Edgerton allows users direct access to the most recent news, announcements and event calendars. Users can customize the app to display information relevant to a specific campus and to receive important notifications from the district. Users may also access the directory of district faculty and staff, view dining menus, find the location of district events, contact campuses and departments, follow athletic scores and updates, and much more.
Please know we are still migrating content so some information may not be available quite yet.
We are excited about this new platform and believe you will be impressed when you visit the new site and app.
Thank you for your continued support of our school district and have a wonderful and relaxing winter break!
Buenos Días, familias del USD 231.
Como ya habrán notado, el jueves 20 de diciembre nuestro sitio web ha sido actualizado a un sitio mucho más amigable para dispositivos móviles. Hemos pasado los últimos meses trabajando con una empresa para desarrollar una experiencia más estable y amigable para nuestros estudiantes, empleados y padres.
Además, hemos lanzado una nueva aplicación que se puede encontrar en el App Store o Google Play Store al buscar por Apptegy USD 231. Esta herramienta mejorara la comunicación con las familias y la participación de la comunidad al facilitar la forma en que los usuarios obtienen la información, haciendo que el contenido esté disponible fácilmente en los dispositivos móviles con el toque de un botón.
La aplicación oficial del USD 231 Gardner Edgerton permite a los usuarios acceso directo a las noticias más recientes, anuncios y calendario de eventos. Los usuarios pueden personalizar la aplicación para mostrar la información más relevante de un área específica de la escuela y recibir notificaciones importantes del distrito. Los usuarios también pueden tener acceso al directorio de los maestros y personal del distrito, ver los menús, encontrar la ubicación de los eventos del distrito, contactar las escuelas y cada departamento, seguir el resultado y actualizarse de las actividades atléticas y mucho más.
Por favor tenga en cuenta que todavía estamos integrando el contenido, por lo que es posible que alguna información no esté disponible aún.
Estamos entusiasmados con este nuevo programa y creemos que quedaran impresionados cuando visite este nueva aplicación y sitio web.
Gracias por el apoyo continuo a nuestro distrito escolar y esperamos que tengan unas maravillosas y relajadas vacaciones de invierno.