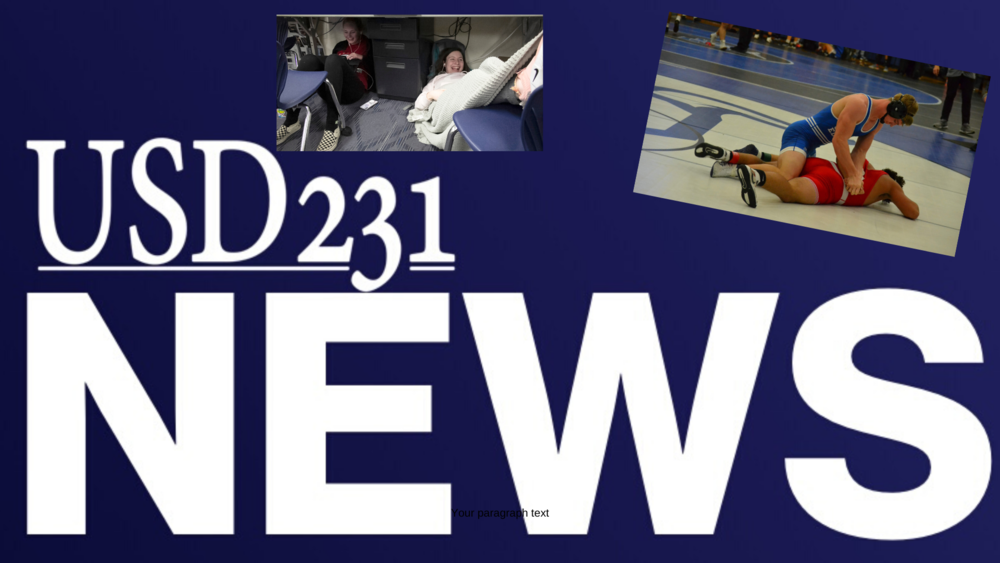 USD 231 Student and Staff Recent Accomplishments
media
Wednesday, April 29, 2020
Three of our cafeteria managers completed a comprehensive 12-month certification program offered by the Institute for Child Nutrition. They just received their certification as School Nutrition STAR Managers from this national training institution that is partnered with the USDA.
Lana Daharsh, WMS cafeteria manager
KerriAnn Hutsell, GE cafeteria manager
Kelly Smith, GSE cafeteria manager
Congratulations!!
---
Freshman Kylie Lynn Hayes, won the Bronze Medal (in her division) at the ISAA Pro-Am Tournament in Des Moines, Iowa in January. There were a total of 610 shooters from throughout the United States and several other countries. Archers shot a total of 90 plus arrows in the two day event. We can add this accomplishment along with the Kansas Female Athlete of the Year. Way to go Kylie!
---
Congratulations to senior Shanlii Dace who double qualified for the Kansas Scholastic Press Association state competition in May.
Shanlii earned 1st place in the Student Life Photography category at regionals. The contest required students to capture candid moments of student interaction and emotion inside the school.
Her photo and caption are below:
Super Study Hall. Seniors Trinity Taylor and Kaylee Hawkinson laugh at Hawkinson's dance moves during study hall, also known as Seminar. They have sat under the desk while they relax and work on homework during Seminar almost every day since the beginning of the semester. "It's comfy, and it helps me be able to focus if I'm working on homework or taking a nap," Taylor said. Photo by Shanlii Dace.
In addition to her photo, Shanlii also competed in the on-site writing competition for captions earning an honorable mention.
---
The Gardner Edgerton High School boys and girls wrestling teams earned first team academic all state this year. The girls were actually the state runner ups - for all classes! The award is based on the overall GPA of the wrestlers that compete in the regional tournament. The girls had a 3.63 overall unweighted GPA and the boys a 3.23 overall unweighted GPA. Individual awards are given to those on the team that wrestled at regionals and are a junior or senior.
Honorable Mention 3.0+ GPA:
Skylar Dempsey - 3.28
Michelle Jalabomy - 3.46
Zach Ghale - 3.4
AJ Rodriguez - 3.11
First Team 3.5+ GPA:
Jaidyn Andrews - 3.68
Jaden Moodaley - 3.7
Justin Garden - 3.86
Gus Davis - 3.92
The links to the site for complete information can be found below:
https://www.kansaswrestling.org/page/show/1662145-team-academic-championships
https://www.kansaswrestling.org/page/show/1662145-team-academic-championships
https://www.kansaswrestling.org/page/show/1662135-junior-senior-academic-award