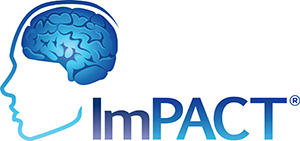 ​USD 231 to offer ImPACT Testing for Student Athletes
media
Wednesday, May 01, 2019
USD 231 to offer ImPACT Testing for Student Athletes
Once again, USD 231 is offering Immediate Post Concussion Assessment and Cognitive Testing (ImPACT) for student athletes. ImPACT testing sessions will be held in the Advanced Technical Center at Gardner Edgerton High School on Monday, May 20, from 3:30 to 7 pm, and Monday, August 12, from 3:30 to 7 pm. Students entering 8th, 10th, or 12th grade who took the ImPACT baseline test last year do not need to take it again this year.
ImPACT testing is a neurocognitive assessment of how the brain is functioning at rest. ImPACT is considered a reliable tool to utilize beginning at the high school level. The process calls for an initial baseline assessment (the test is taken on a computer) ideally performed before the beginning of the season, and repeated a minimum of every two years.
This non‐invasive test is set up in "video‐game" format and takes approximately 25‐35 minutes to complete. It is simple, and actually many athletes enjoy the challenge of taking the test. Essentially, the ImPACT test is a preseason physical of the brain. It tracks information such as memory, reaction time, speed, and concentration. The testing is FREE to all student athletes who participate thanks to the generosity of the Olathe Medical Center.
Staff members at both GEHS and Olathe Medical Center are excited to continue this program because it provides the best available information for managing concussions and preventing potential brain damage that can occur with multiple concussions. The Gardner Edgerton School District administration, coaching staff, and athletic trainer are striving to keep your child's health and safety at the forefront of the student athletic experience.
A parent/guardian must complete a consent form for the testing. To obtain a consent form, please visit ImPACT Testing. For more information on the testing, please contact Donnie Jamison, GEHS Athletic Trainer, at jamisonD@usd231.com.