EDIT MAIN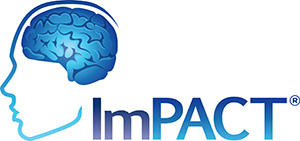 iMPACT CONCUSSION TESTING
The Gardner Edgerton School District offers an innovative program for our student-athletes who participate in contact and/or higher-risk sports. This program assists physicians in evaluating and treating head injuries (e.g., concussion). In order to better manage concussions sustained by our student-athletes, USD 231 utilizes a software tool called ImPACT (Immediate Post Concussion Assessment and Cognitive Testing).
ImPACT is a computerized exam utilized in many professional, collegiate, and high school sports programs across the country to assist in successfully diagnosing and managing concussions. If an athlete is believed to have suffered a head injury during competition, ImPACT is used to help determine the severity of head injury and when the injury has fully healed.
Note: Athletes only need to take the test once this year. No need to take again if in more than one sport. Students entering 8th, 10th, or 12th grade who took the ImPACT baseline test last year DO NOT need to take it again this year.
---
QUICK LINKS