January 11, 2021, Board Meeting video and briefs are now available! #weareusd231 #weareinthistogether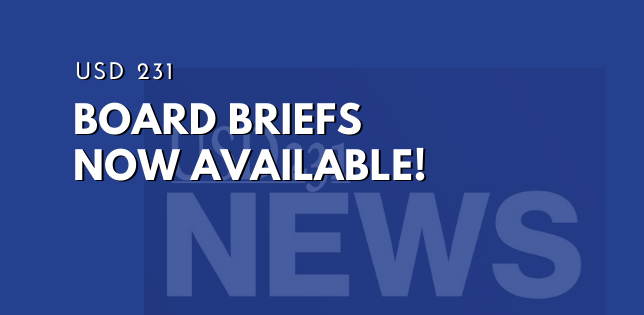 We hope you had a relaxing break. We look forward to seeing you tomorrow, January 6th! It will be a Blue Day. #toGEther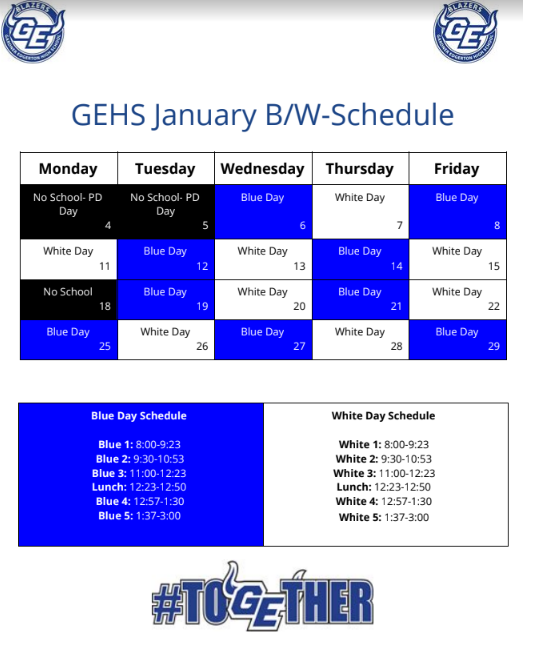 The GEHS student council is volunteering time this weekend to collect items to donate to the multiservice center! Please consider contributing!

December 7, 2020, Board Meeting video and briefs are now available! Details related to learning platforms and new JCHE Exclusion Criteria are also included in the briefs.
https://www.usd231.com/article/363454
#weareusd231 #weareinthistogether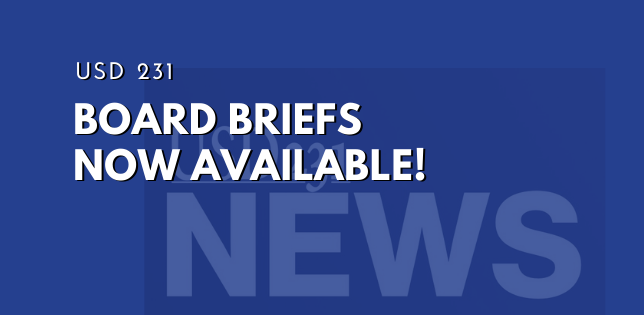 We hope everyone has a wonderful Thanksgiving break! We look forward to seeing you on Monday, November 30th. This will be a white day. Attached is the schedule for December. #toGEther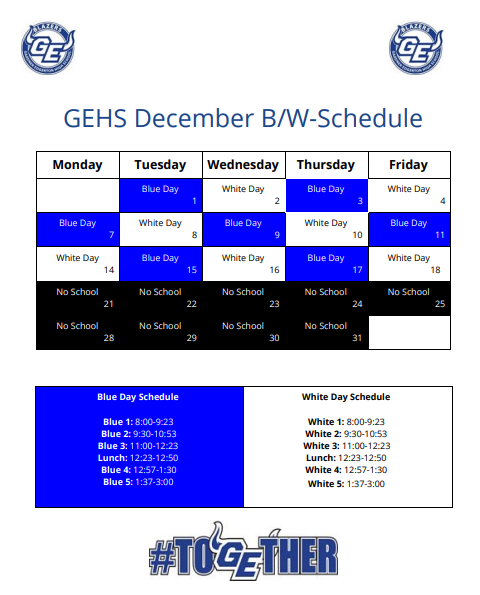 Here is the Blue/White Schedule for November. #toGEther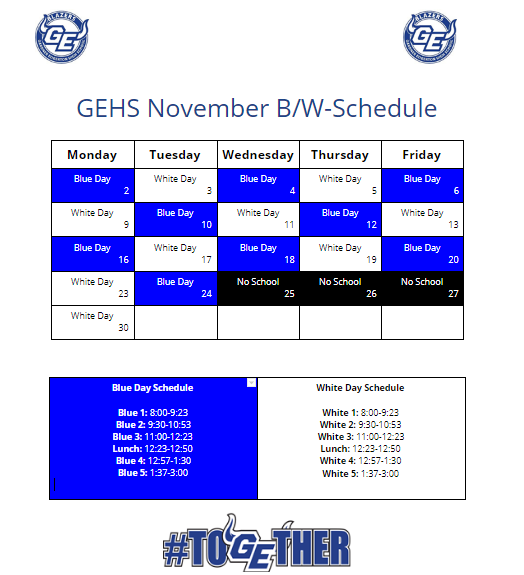 ​October 26, 2020 To view a draft timeline of the history of USD 231, click HERE​. To preserve the rich history of our school district, Gardner Edgerton Unified School District 231, we are requesting your help. If you or someone you know have a story, fact, picture, athletic program, etc. to share, please let us know by filling out the form found HERE. If you see errors or omissions, please help us and be reminded this is a work in progress. We are seeking to make this document as accurate and comprehensive as possible. Email questions to the Webmaster.

COVID-19 testing resources.

USD 231 COVID-19 Daily Checklist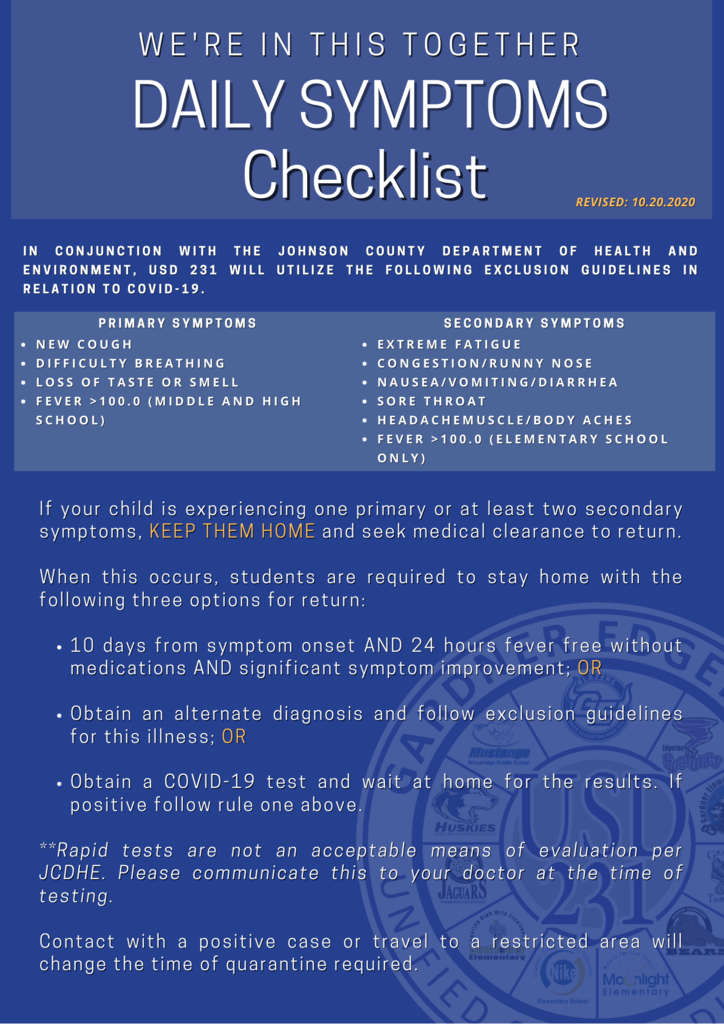 Did you know that this week is National School Lunch Week? Today we celebrate our amazing GEHS Food Service team for all they do for District 231!

STUCO Pumpkin Contest. Submit your pictures to STUCO @BlazerStuCo or @gehsstuco by October 23rd.

We are hiring! Paraeducators and substitute teachers needed! Join a great team today!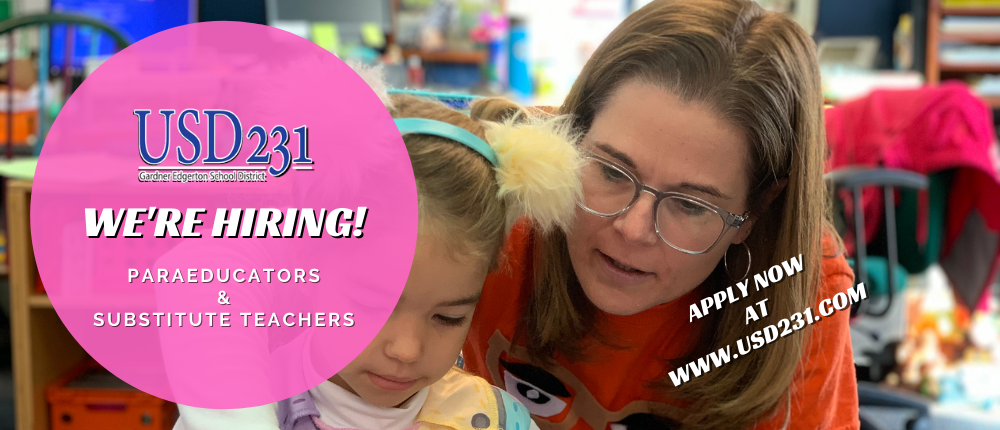 Attached is our Blue/White Schedule for October! #GEHS #toGEther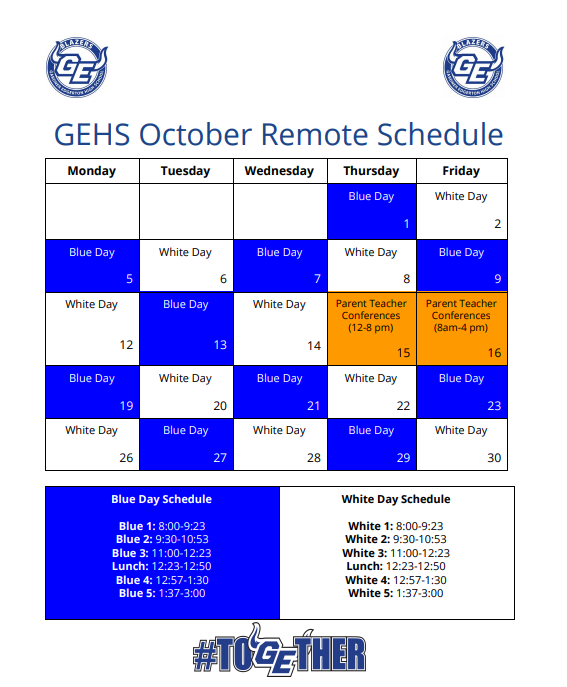 If you missed the supply pickup this past week, please contact the GEHS main office. You will be able to set up an appointment to come and pickup your supplies!

Good afternoon, USD 231 Families! We are writing today to let you know that Apptegy (our website provider) has made some significant and positive upgrades to the backend of our website. In the near future (this week or next), we will activate these sites. The front pages will still have the same content (banner pics, news stories, calendar, etc.) but will be laid out a bit differently. Nothing for you to do, just wanting to make you aware. Thanks!