Blazer Nation, Thursday, Jan 26, will be a COMBO DAY Friday, Jan 27, will still be a Blue Day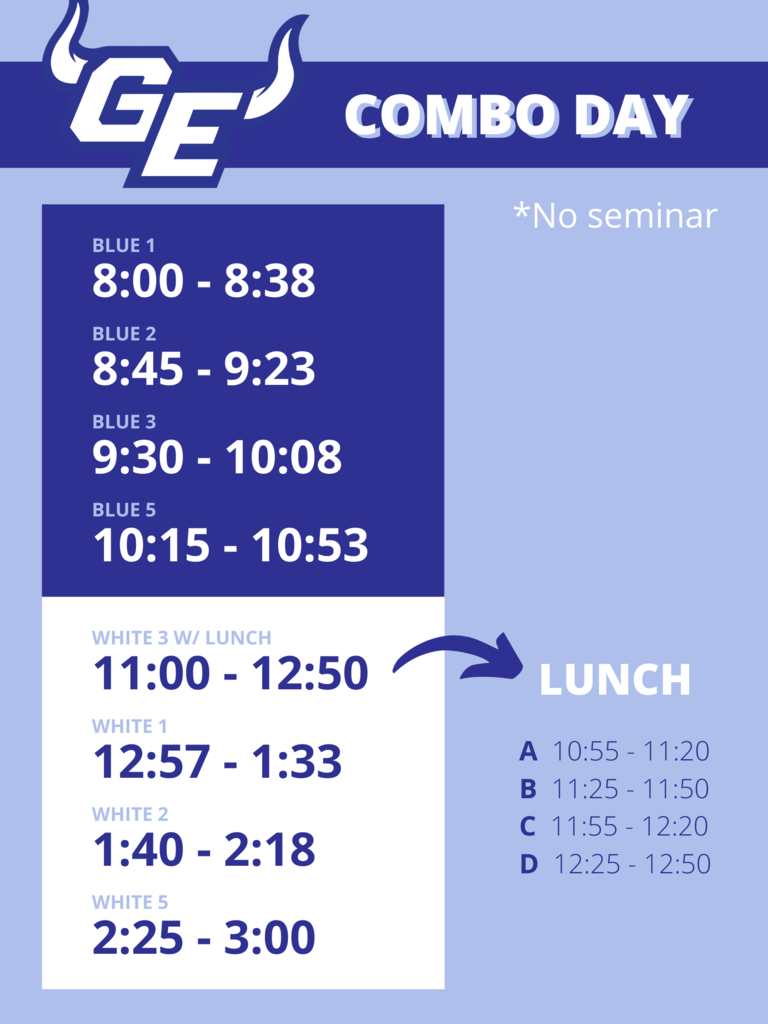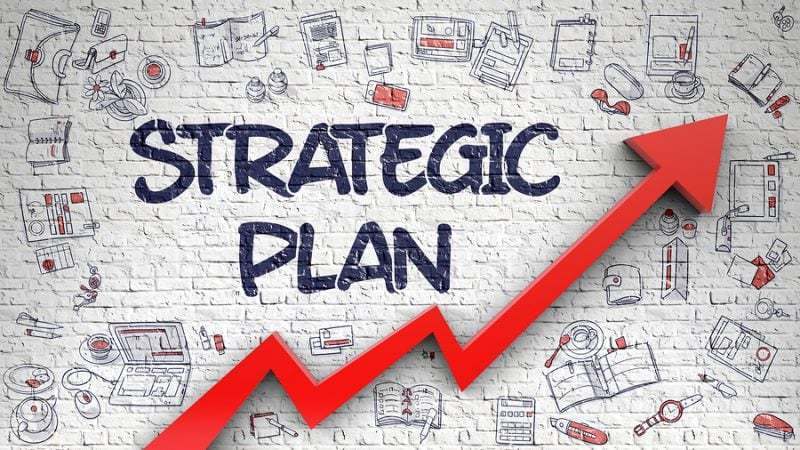 Busy week to finish the semester: Monday - Last White Block Day Tuesday - COMBO DAY Wednesday - Finals, B2 B3 B5 Thursday - Finals, W2 W3 W5 Friday - Finals, B1 W1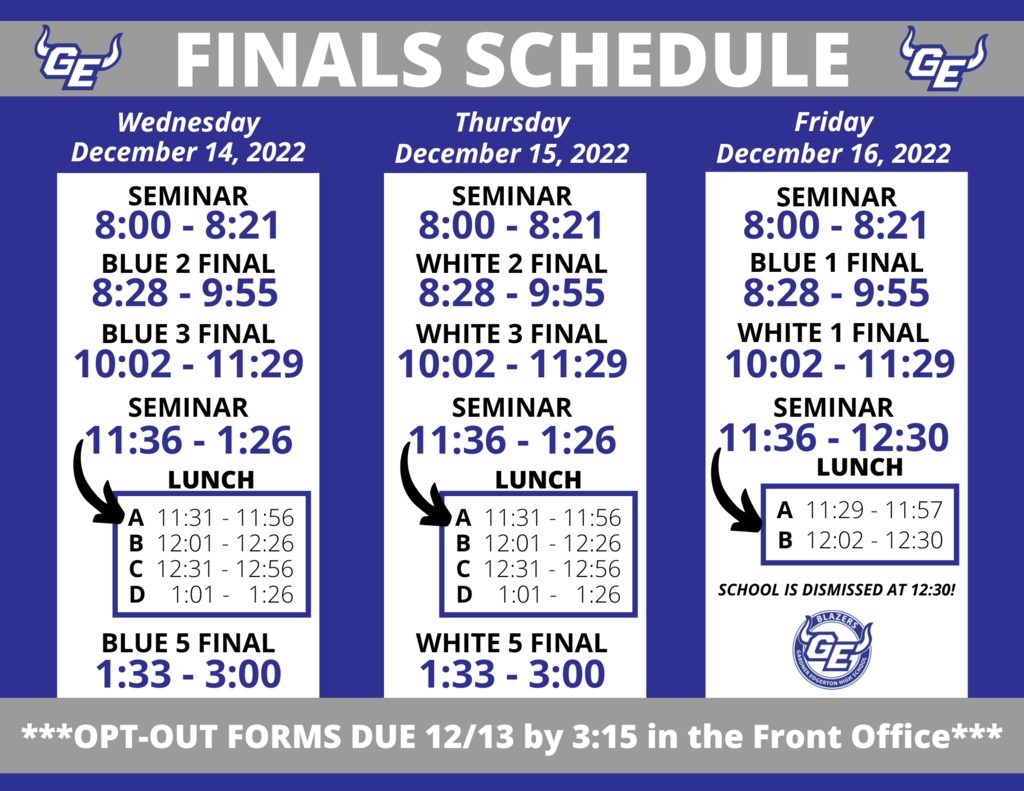 Tomorrow (Friday) we honor the veterans of our community with our annual Veteran's Day Assembly in our Main Gym. Students will leave W3 with their teacher at 12:50pm and go directly to the Main Gym. #bethechanGE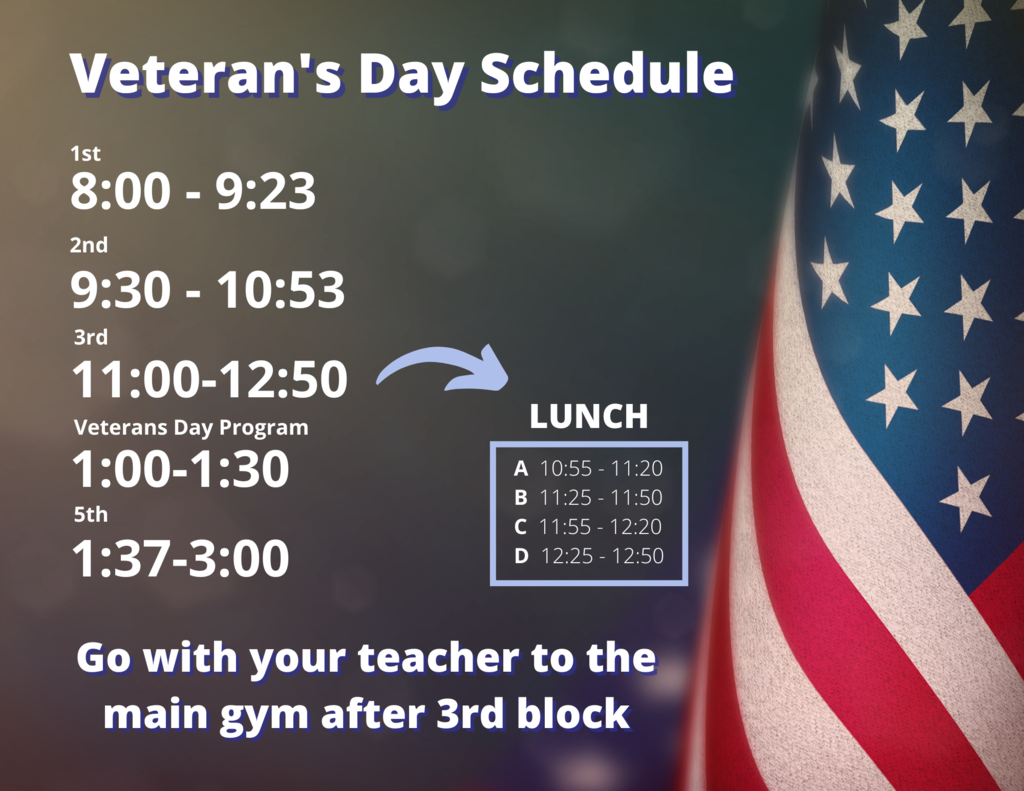 Tomorrow, Wednesday Oct 19, is our first Early Release Day. NO SEMINAR. Students are dismissed at 2:25pm. Buses will be ready. Pick-ups and walkers will be on their way at 2:25pm.

Busy Week! Mon - Blue Day Tues - White Day Wed - In-Person Parent/Teacher Conference NO SCHOOL Thurs - Zoom P/TC NO SCHOOL Fri - NO SCHOOL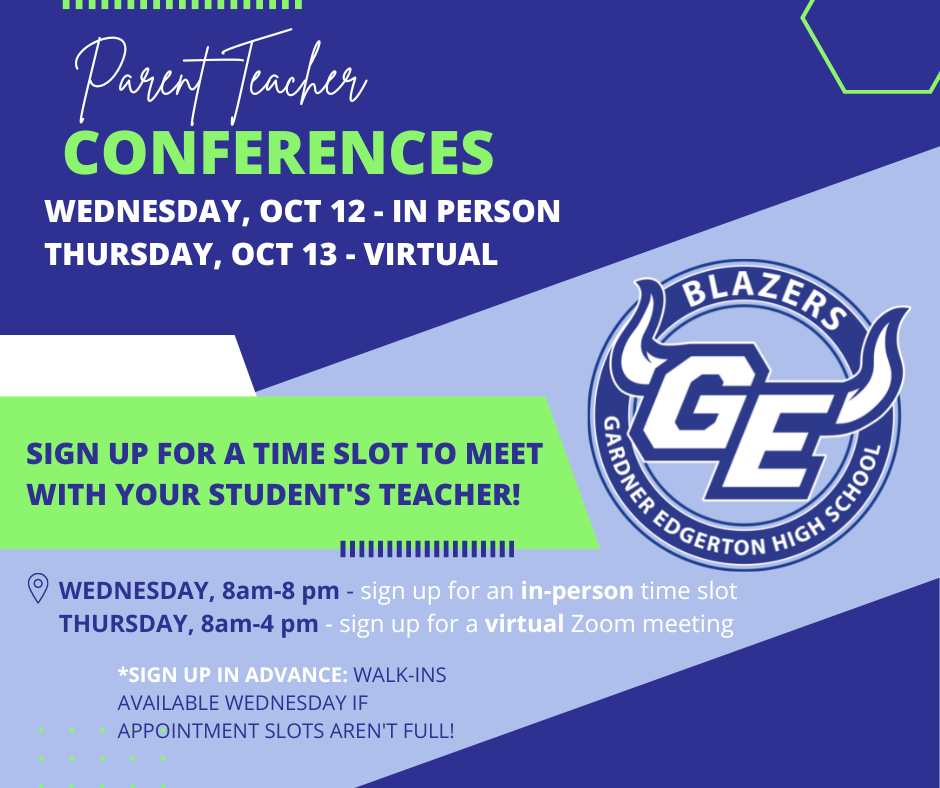 NO SCHOOL this Friday, October 7, as teachers are preparing for Parent Teacher Conferences next week. In-person on Wed and Zoom on Thurs. Let's break our parent participation record! #bethechanGE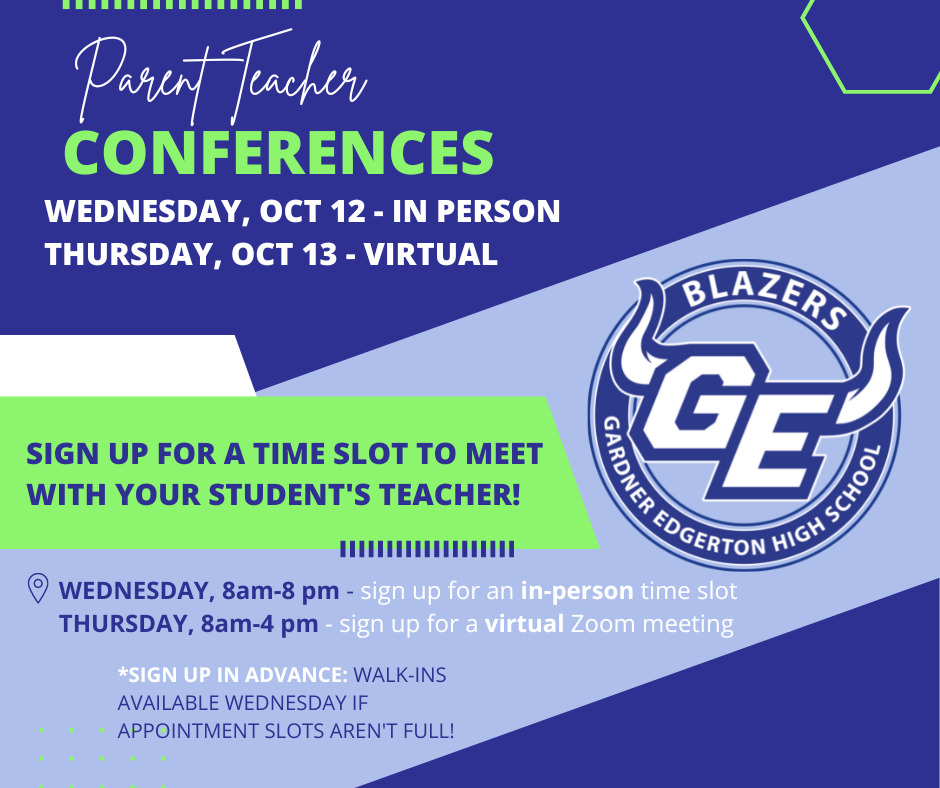 Reminder, no school today or tomorrow for staff professional development. Students, we'll see you back on Wednesday, September 28!

Parents - We can't wait to see you Tuesday night! Come walk our hallways and meet your student's teachers. Check your email for full instructions. Please be in Blue 1 no later that 6pm. See you soon!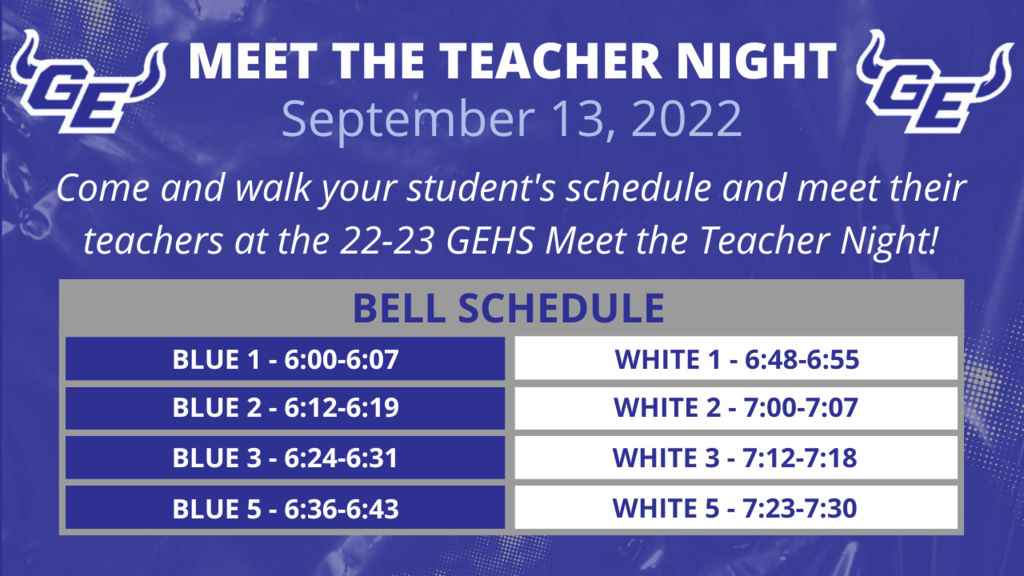 Blazer White Day with our Pep Assembly Schedule. Going to be a GREAT day! #bethechanGE

Today, we welcome ALL Blazers! Follow the Combo Day schedule - you'll attend all of your classes. Next week, Monday is a Blue Day, Tuesday is a White Day, etc... Make this your BEST school year yet! #bethechanGE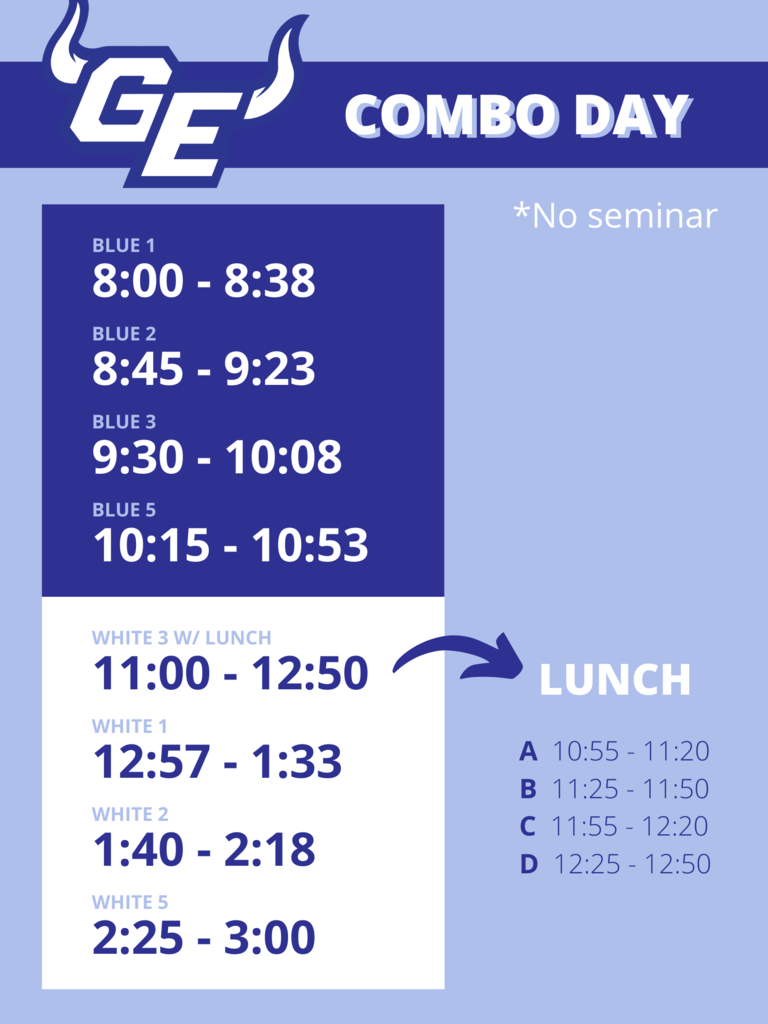 ​The first day of school was amazing! An abundance of smiles! Life is good! Can't wait for Friday!! #Forwardas23ONE

Freshman and New Students, Can't wait to see you on Thursday! Remember, modified schedule from 8:30am-1:30pm. See you soon! #bethechanGE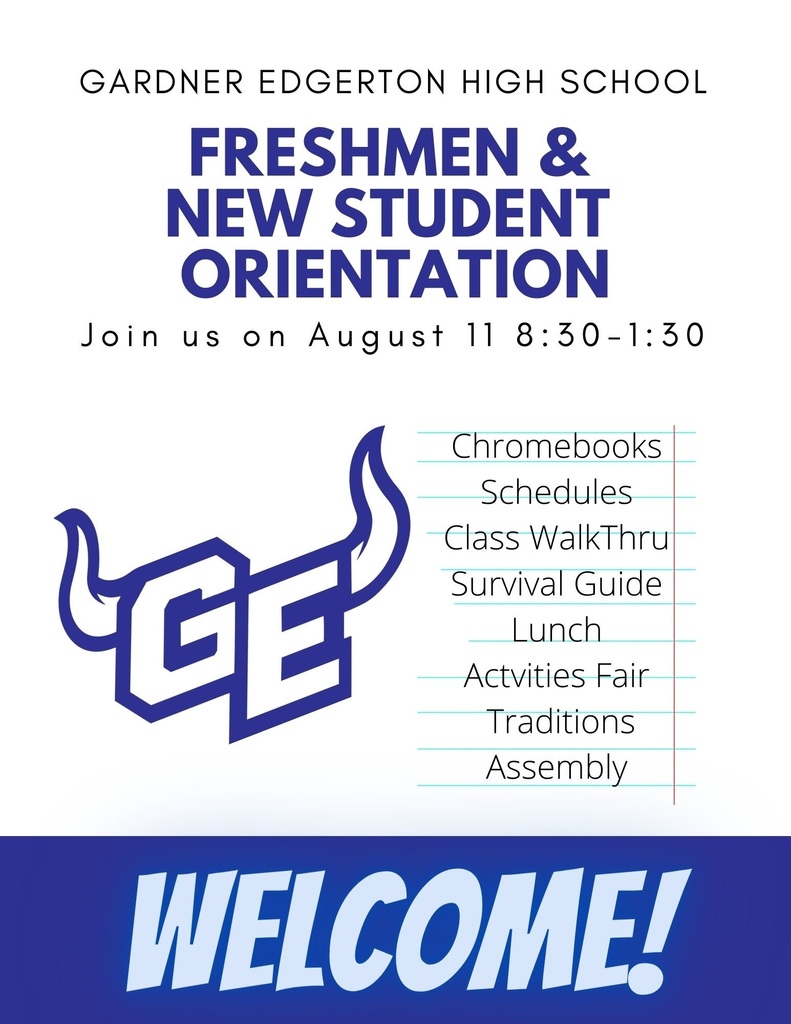 What time is it?!? Summertime! Last day schedule - Make it GREAT!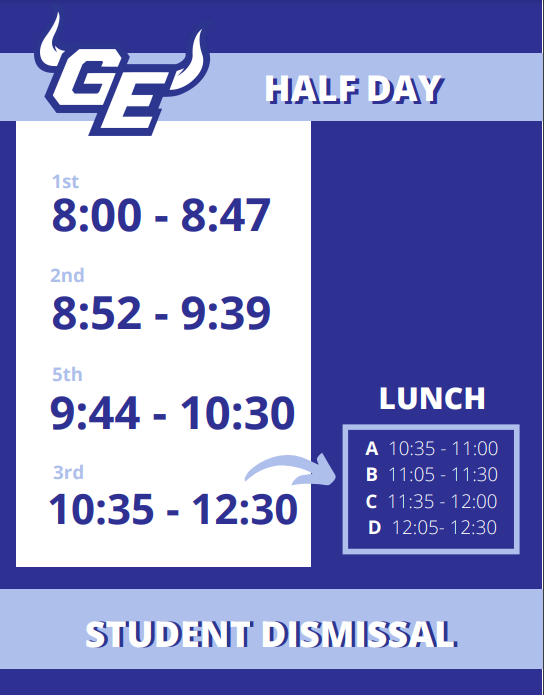 Blazer Nation - we'll see you on Wednesday, April 27, BLUE day!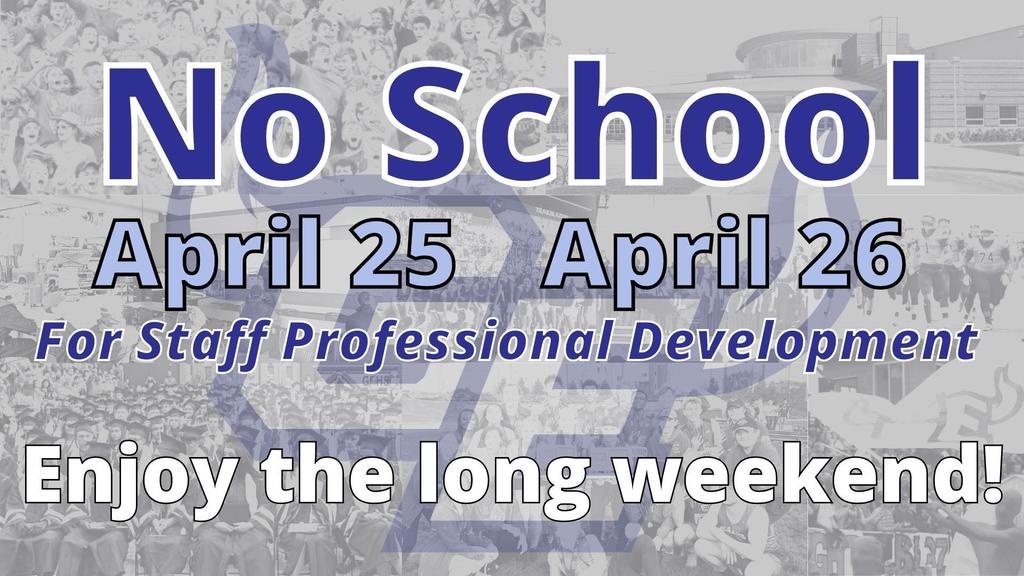 Board Briefs and video are now available!

Blazer Nation, last Waverly Rd construction begins next week. It will be closed between US-56 and 175th Street on Tuesday, March 29. Please plan accordingly!

Tomorrow, Wednesday, March 23rd, is our last Early Release Day of the school year. No Seminar, and students will be dismissed at 2:25pm.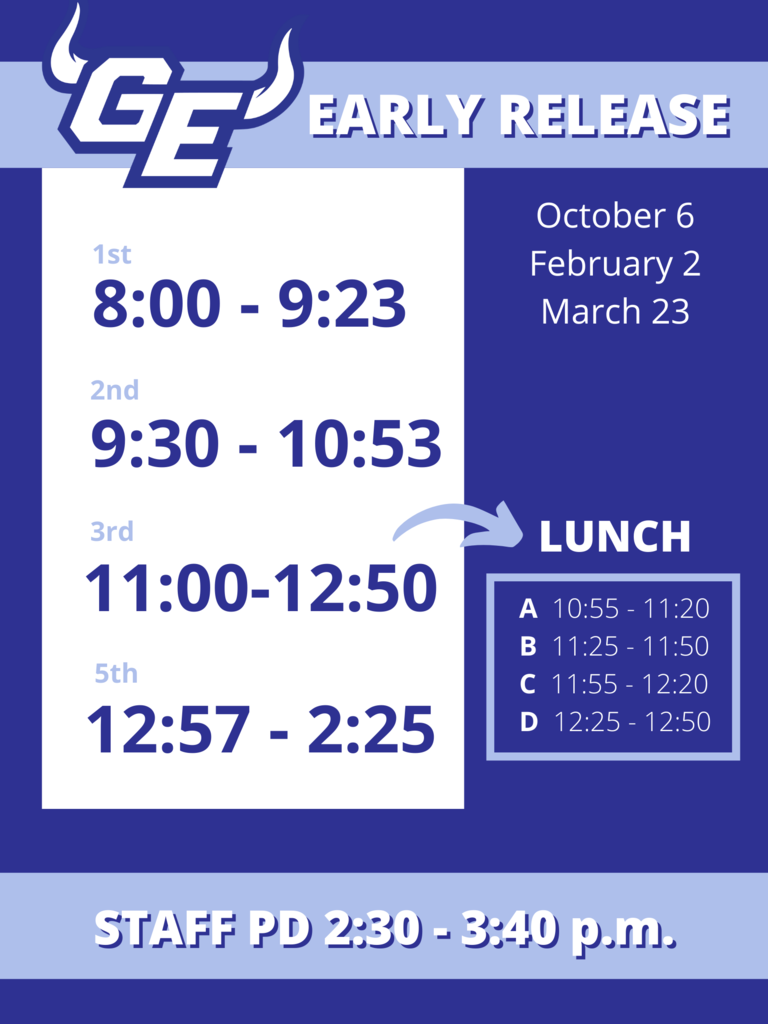 Monday, March 21, is a COMBO DAY (due to the snow day last week). To honor Spanish teacher Mrs. Ashley Gorney's incredible life, please wear PINK to school on Monday. #gehslegacy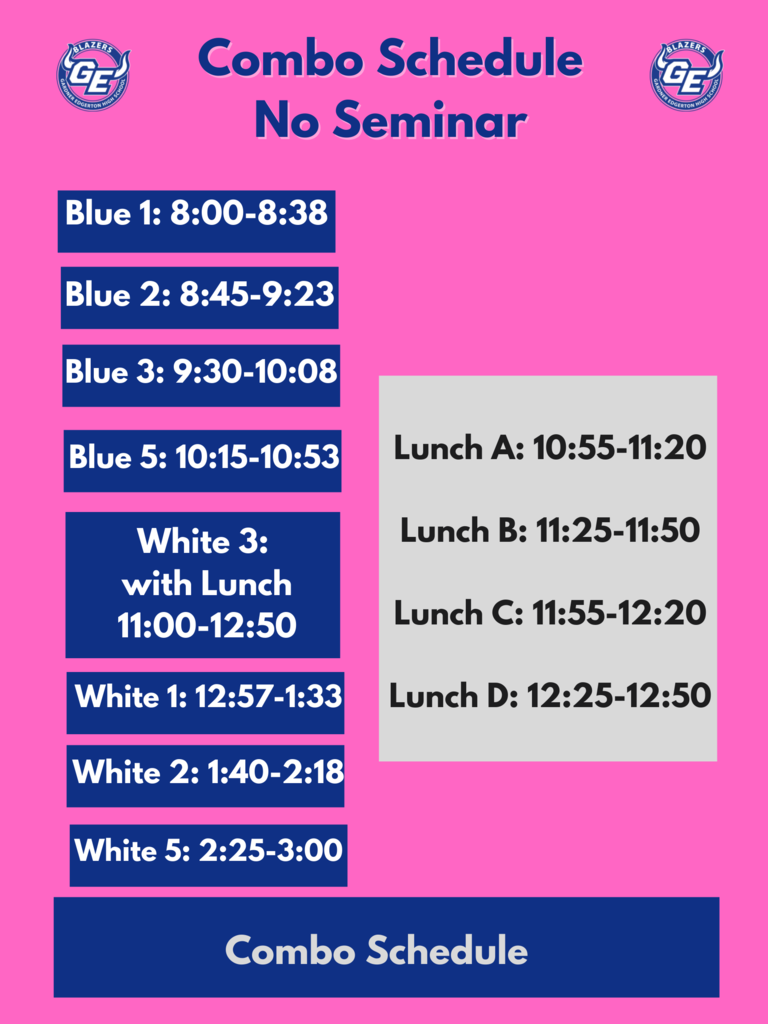 Blazer Nation is honored to wear Blue & Orange tomorrow, March 9th, and proudly stand with @OlatheEastHawks as they heal! @gardneredgerton @olatheschools