Congratulations to Samantha Avila & Kayla Newman, who were scholarship winners at the Martin Luther King Jr. Legacy & Scholarship event. They did a fabulous job reading their award winning essays to the large crowd. Congrats, Ladies! #strongertoGEther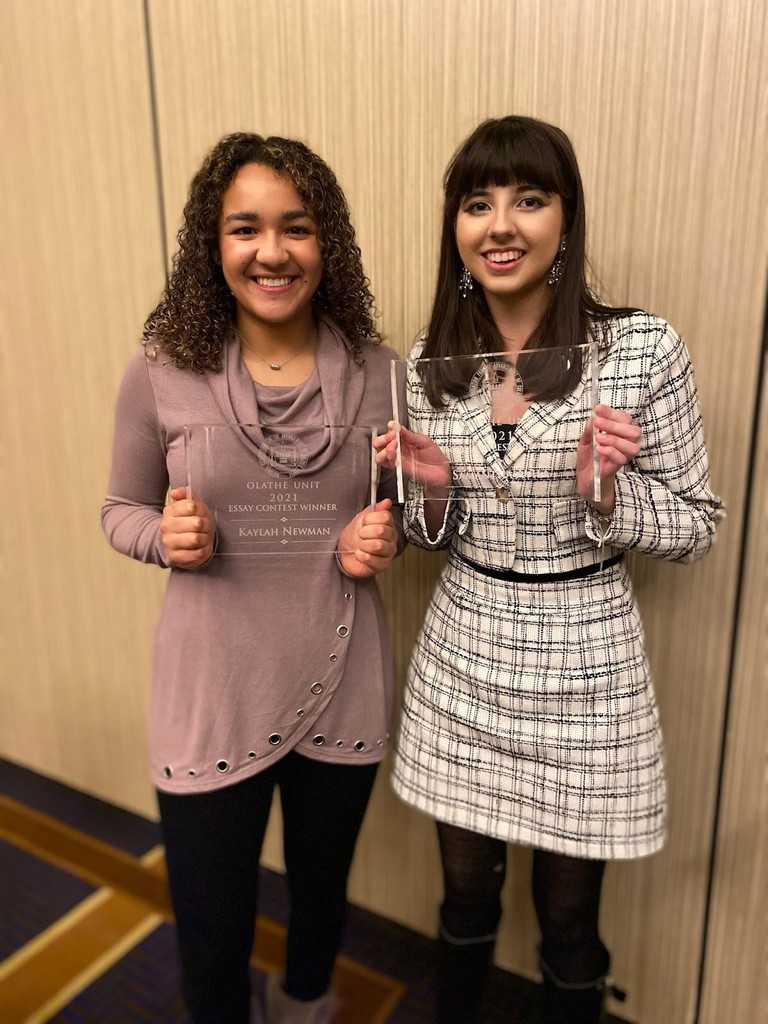 Blazer Nation, don't forget to have fun as you pursue greatness. No school tomorrow. Reflect and Remember. See you on Tuesday. #DareToDream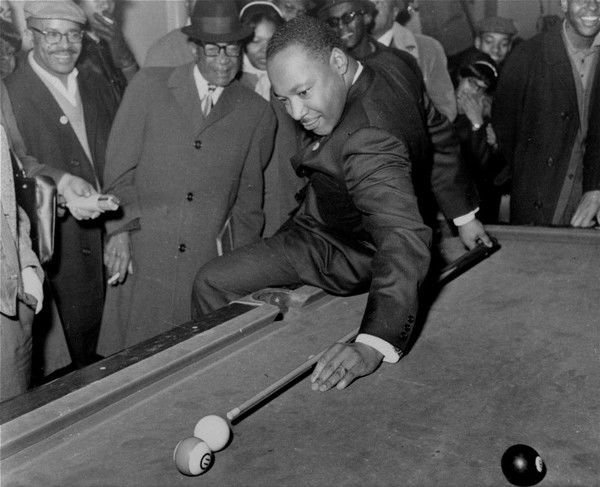 Blazers, the @GEHS_choir Talent Show schedule for tonight is POSTPONED for a later date. Stay tuned for the make-up. Help us get the word out. Thanks!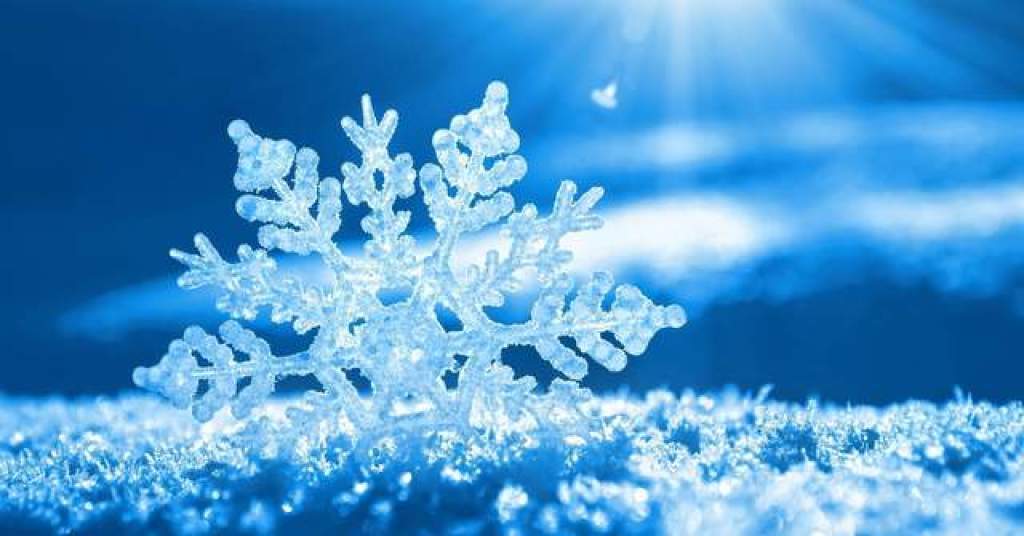 Blazer Nation, Today is a WHITE day, and we also have a Pep Assembly. Seniors only will attend in-person. JRs, SOPHs & FROSH will go to their Seminar after W5 and watch the live stream. Thank You!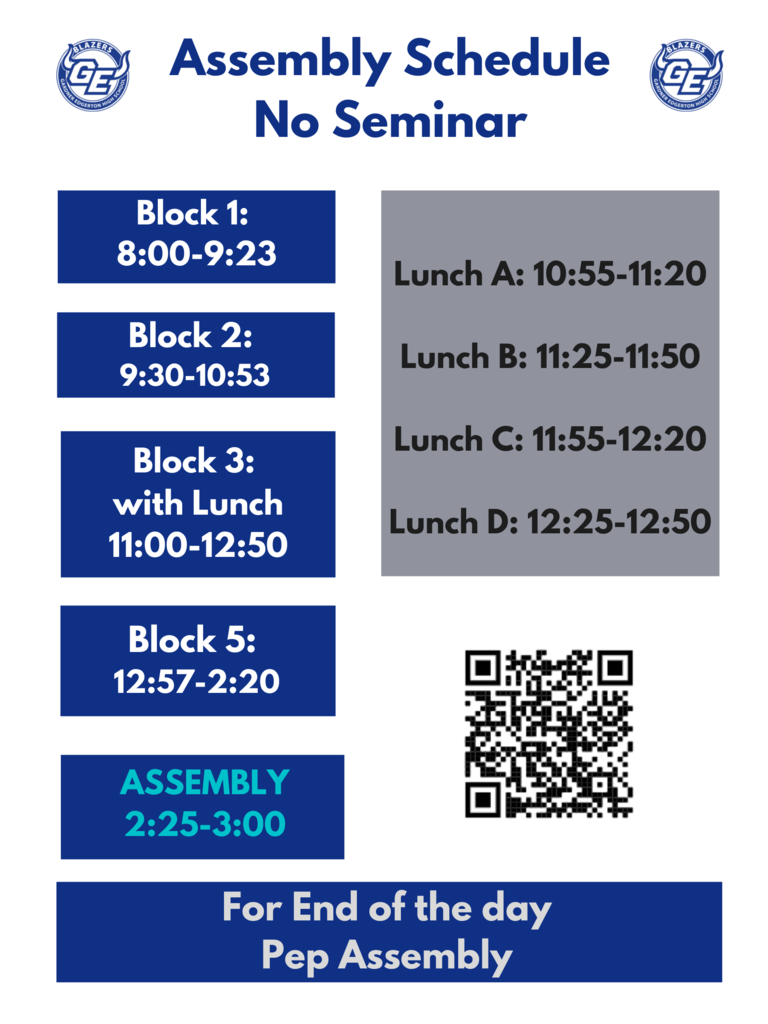 Blazer Nation, Welcome back! Today (Thursday, Jan 6) is a BLUE day. Please see our bell schedule below. Thank you, and be safe as you travel in! #strongertoGEther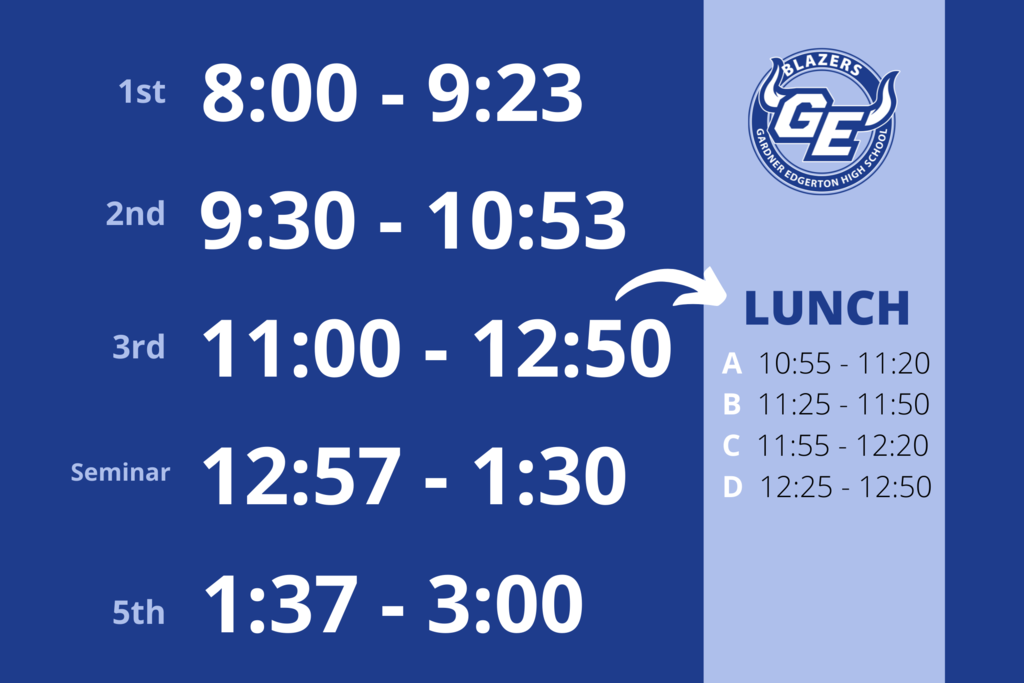 Tomorrow's (Friday) Schedule Below... #finishstrongtoGEther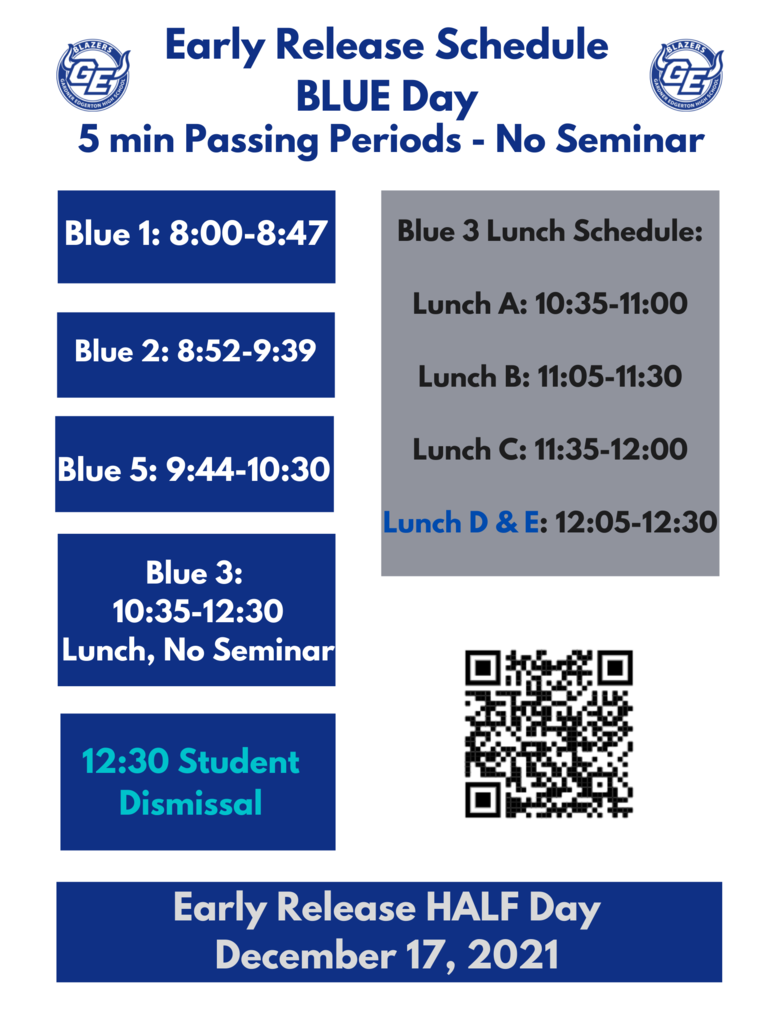 The @GEHSBlazers @BlazersStuCo stepped up and collected goods outside of Price Chopper over a weekend in December. The pictures only represent what was collected on day one! The total amount collected to serve people in need was twice this amount!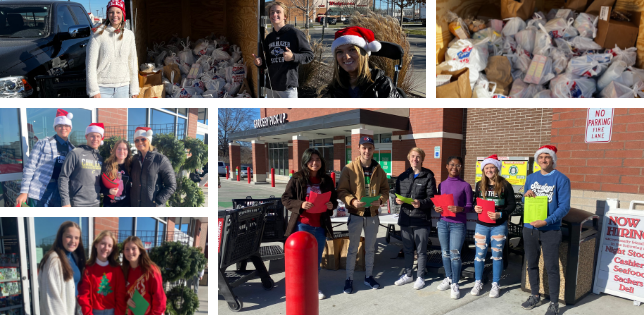 ​The Great Employees Serving the District award recognizes certified and classified employees who consistently demonstrate the ability to connect with students, have a unique teaching style or are always available to serve their school, students, fellow employees, or the community at large. ICYMI, here is a review of our November group -
https://www.smore.com/p7qvc
Congratulations!


Pittsburg State University recently named Superintendent Pam Stranathan the College of Education Distinguished Service Administrator (2021) award winner! To read more about this significant accomplishment, click here -
https://usd231.com/article/587430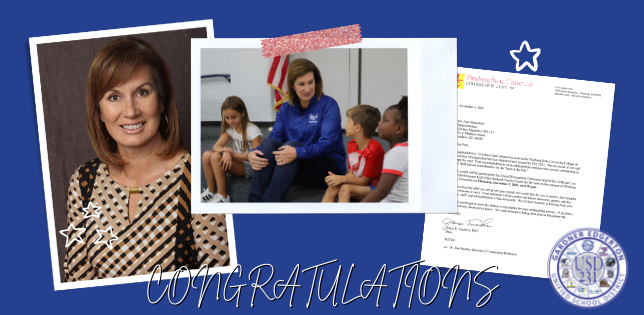 Our annual Veteran's Day Assembly will take place on Thursday, Nov 11, from 8-8:45am in our Main Gym. Local Veterans please attend! Special parking for you in our front lot, south side. Reception to follow. Masks are required inside. #toGEther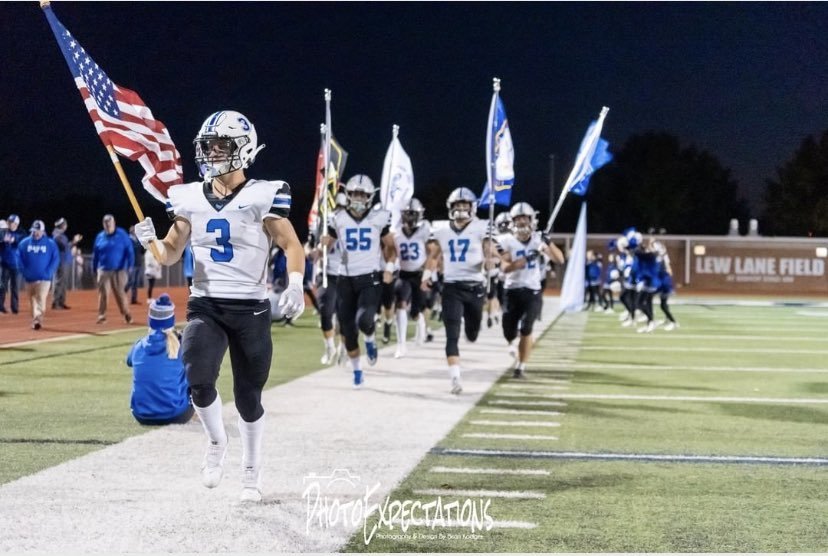 2 shout outs! First, @centralnational bank in Gardner graciously donated $1,000 to fund AP exams for students-in-need; all put together by teachers in our Fun(ds) Action Group! Thank you Tyler Norton & all at CNB! #strongertoGEther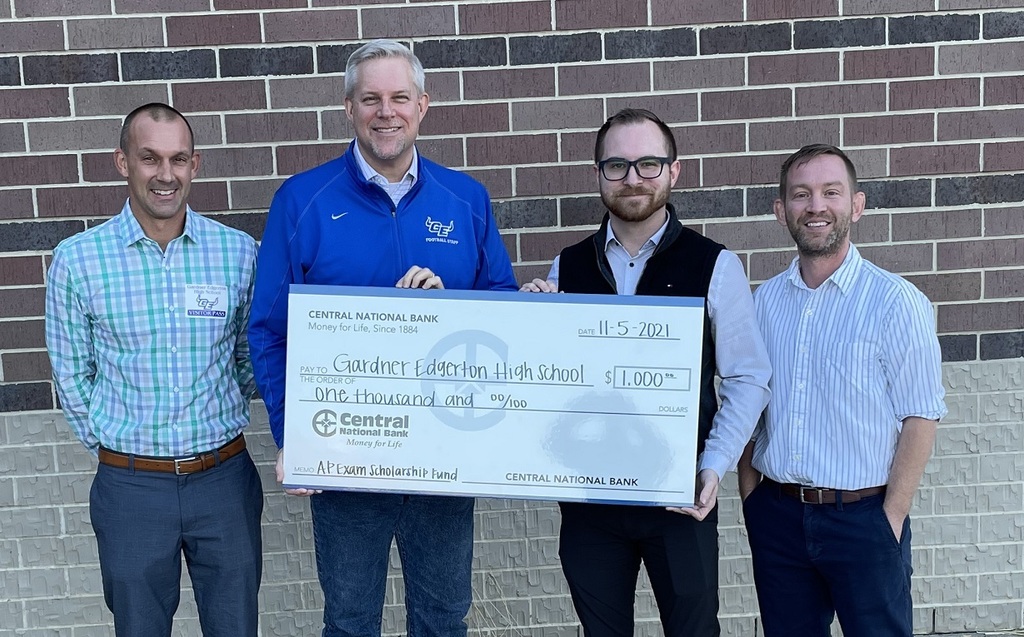 It's show week! Blazer community, please consider coming out and supporting our Theatre Department's fall musical, as they present: The Adams Family. QR Code on image for tickets. Nov 3, 4 & 6 at 7pm. It's going to be a GREAT show!

October Teacher and Staff Member of the Month, as nominated by the September winners are: Mr. Byron Mays (PE & Guided Studies) and Ms. Becky Pyle (Counseling Secretary). Two outstanding choices!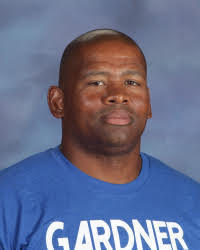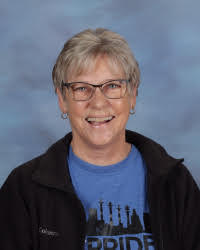 Blazer Community, Would you like to support our Class of 2022, by helping the fundraising effort that gives them a safe, after-graduation party? Please consider these opportunities. Thank you! #projectgraduationclassof2022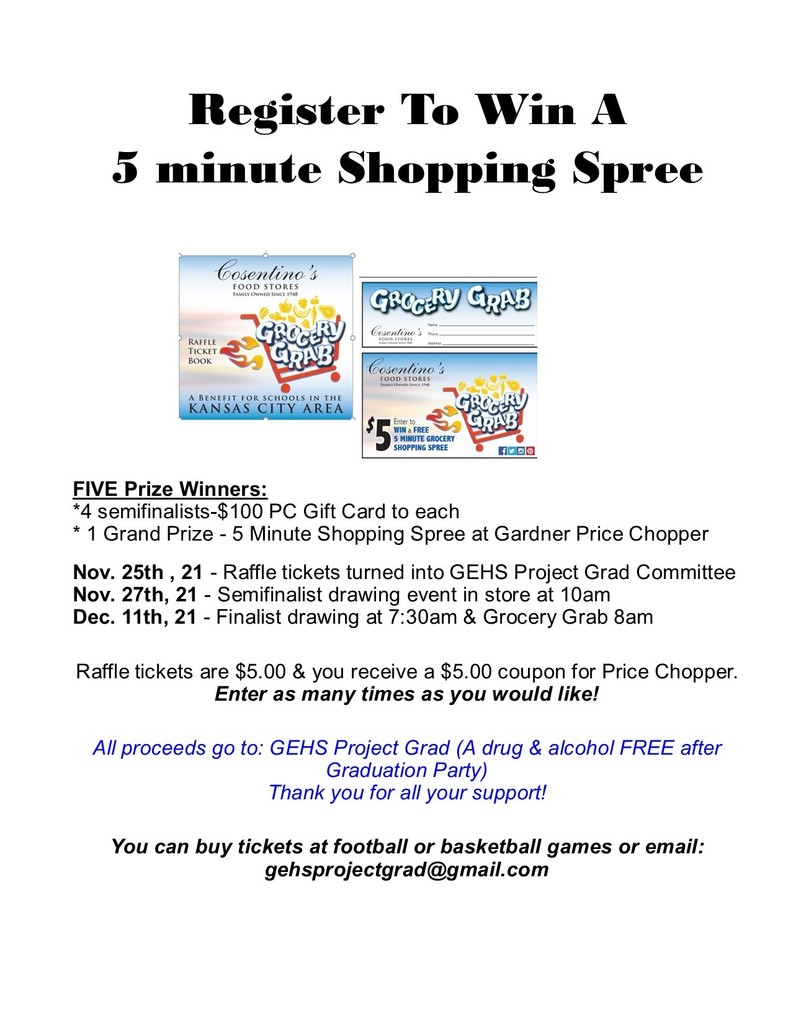 Blazer Community, PTCs will end on Thursday, and there is No School on Friday! Be on the look-out for these jolly folks, as they may have a little time on their hands...Mr. Johnson, Mayeske, Cramer and Ms. Stevens! (photo courtesy of Josh Johnson)

Parent/Teacher Conferences continue on Thursday! All meetings are VIRTUAL via Zooms. Appointment needed - parents please check your email. We look forward to connecting with you - as does Clyde Cordts! (photo courtesy of Coach Tyler Cordts)

Parent/Teacher Conferences Start on Wednesday! Come on up to the school from 4pm-8pm. Conferences will be held in teacher classrooms. We look forward to connecting with you! (photo courtesy of Coach Derek Wilson)

Make it a GREAT week! #strongertoGEther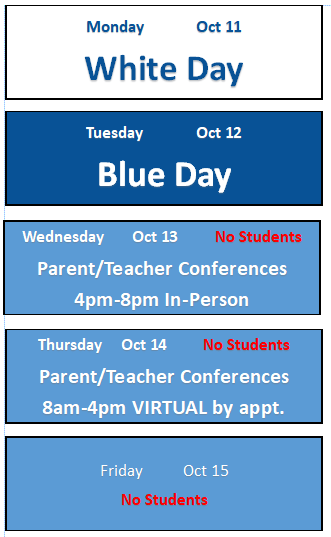 Our first of three Early Release Days is today. Student dismissal is at 2:25pm. It's a GREAT day to be a Blazer! #strongertoGEther