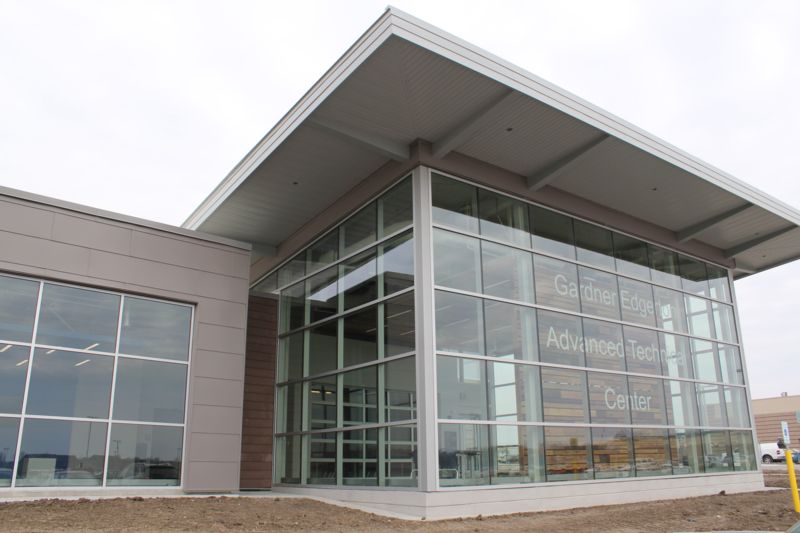 CAREER AND TECHNICAL COLLEGE PREP
This program is for high school students enrolled in articulated technical programs which may also include JCCC advanced standing college credit. Instruction is provided on the high school campus. Many career programs may offer advanced standing credit at JCCC.
High school counselors or the JCCC Technical College Preparation coordinator can help determine the courses that may apply. Advanced standing credit will be given for a final grade of "C" or better. The Technical College program emphasizes planning for options by teaching skills that will be needed in the future. These skills include higher math competencies and an understanding of the scientific base of technology. With this program, students will be able to move into a four-year college program through the community college.
NOTE: Technical College courses are accepted at JCCC but not transferred to all four-year colleges. Please consult a counselor for further information. The student who successfully completes three full credits from one pathway series of classes below will be recognized as a Career and Technical Education (CTE) concentrator.
BUSINESS DEPARTMENT
FINANCE/ACCOUNTING PATHWAY
Introductory Level

Business Essentials (1/2)
Technical Level

Entrepreneurship (1/2

Accounting I (1)
Application Level
*Business Law (1/2) - Supporting course for this strand
MARKETING MANAGEMENT PATHWAY
Introductory Level
Business Essentials (1/2)
Technical Level
Entrepreneurship (1/2)

Marketing (1)
Application Level
* Accounting I - Supporting course for this strand AND Business Law (1/2) Supporting course for this strand
COMPUTER DEPARTMENT
ARTS, A/V, AND COMMUNICATION PATHWAY
Introductory Level
Business Essentials (1/2)

Computer Applications I (1)
Technical Level
21st Century Journalism (1/2)

Audio Video Production Fund (1/2)

Mass Media I (1/2)

Digital Photo I (1/2)

Graphic Design (1)

Marketing (1)
Application Level
Mass Media II (1)

Mass Media III (1)

Digital Design and Prod I - Yearbook I ( 1)

Digital Design and Prod II - Yearbook II (1)

Digital Design and Prod I - News I (1)

Digital Design and Prod II - News II (1)
WEB AND DIGITAL COMMUNICATIONS PATHWAY
Introductory Level
Computer Applications I (1)
Technical Level
Graphic Design (1)

Web Design I (1)

Web Design II (1)

Computer Science I (1)
Application Level
Web Design III (1)

Computer Science II (1)