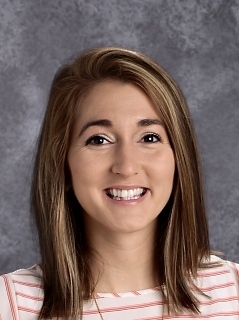 GEHS French Teacher Recognized for Horizon Award
Gardner Edgerton High School
Thursday, January 10, 2019
Katey Foley, French Teacher at Gardner Edgerton High School, has been recognized by the Kansas State Department of Education as an outstanding first year teacher. Dr. Randy Watson, Commissioner of Education, called to congratulate Katey on January 8, 2019. The Horizon Award is reserved for those teachers who have successfully completed their first year of teaching and have performed in such a way as to distinguish themselves as outstanding.
To view highlights, click here: https://youtu.be/e0H1BWCNaow
For the full article, click here: https://www.ksde.org/Home/Quic...