Take a look at our May newsletter. It has information about walk-a-thon and a note from Mr. Stucky! Have a great weekend!
https://www.smore.com/v65nxs

Today is National Administrative Professionals Day (April 21), and an opportunity for USD 231 to say how incredibly proud we are of the Administrative Professionals that serve our students, employees, and families today and every day!

​Gardner Edgerton Youth & Community Programs (GEYCP) is excited to offer a variety of​ athletic camps for our students this summer! The 2021 Gardner Edgerton Summer Athletic Camp Catalog is published and taking registrations! Camps range from youth to high school team camps. Coaches are excited about having kids back in action! To see all camp offerings and registrations, click here to view the catalog, click HERE​. ****Summer Enrichment and Adult ATC Summer Programming will be released soon!****

​April 5, 2021, Board Meeting video and briefs are now available! #weareusd231


Here is the April newsletter. Just a reminder, yearbook orders are due April 12th. Have a wonderful weekend!
https://www.smore.com/mws6p

Don't forget, today is the Gardner Elementary Culver's fundraiser! Stop in anytime throughout the day show them the flyer, and 25% of sales will go to GE!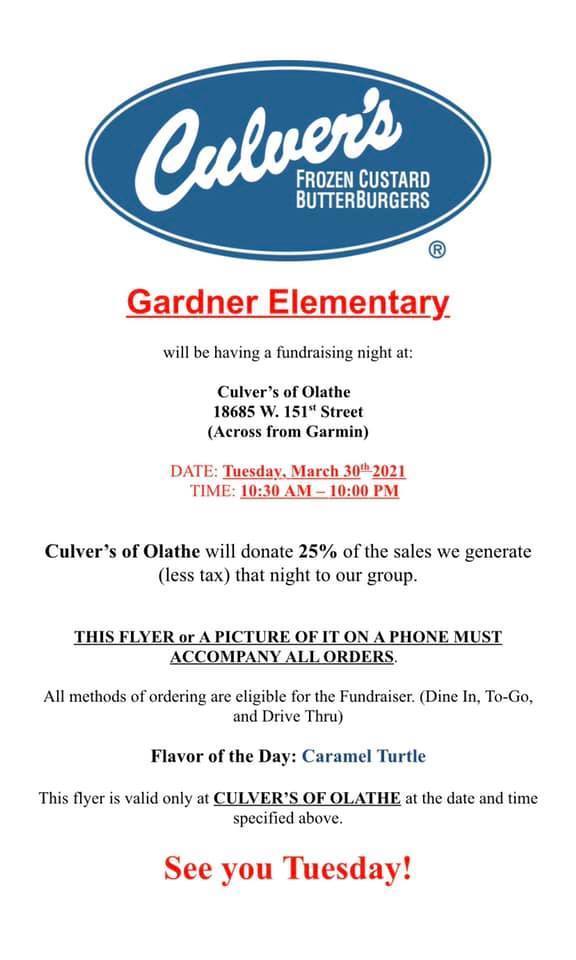 It's Kindergarten Rodeo Time! Getting ready for the first day of Kindergarten is an exciting time for both students and families. To find out more, click here:
https://www.usd231.com/article/429248


Life is busy and we feel that! Head out to Culver's on 151st next Tuesday, March 30th and let them do the cooking! 25% of the proceeds go back to our school and it's good ALL DAY! Whether you are dining in or opting for take out/drive thru, show them this virtual flyer or the paper flyer headed home with your child to have your total added to our sales. What an easy way to support the school AND take a break from cooking for a night! Share with local family and friends and make a night of it! Offer only good at the one location.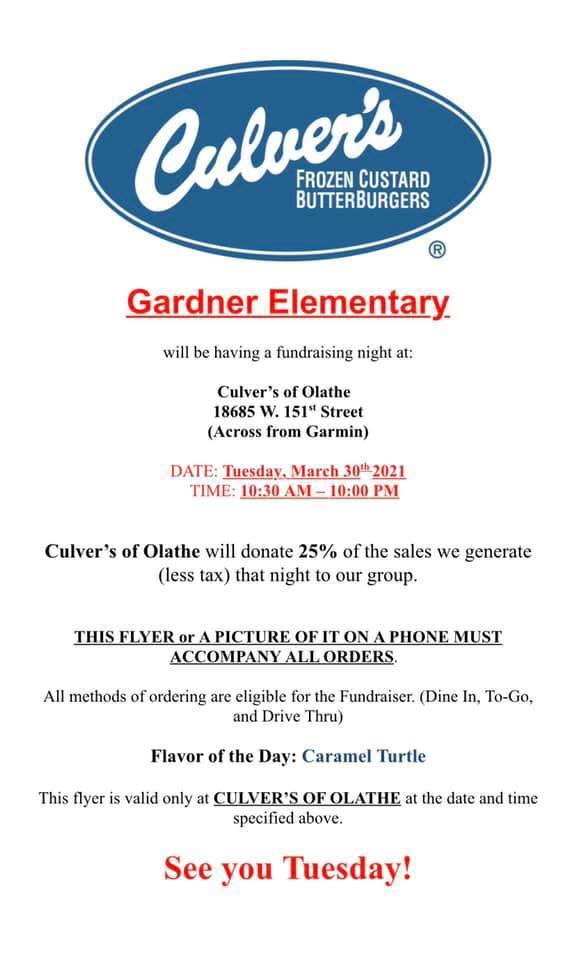 USD 231 Nutrition Services celebrated a monumental milestone on Friday, March 5 when the team served the one-millionth meal to our community's children since March 2020. Read more here:
https://www.usd231.com/article/417320




Olathe Head Start is now enrolling! Serving Johnson County school districts of Olathe, Gardner- Edgerton, Spring Hill, DeSoto, and Blue Valley Head Start is a federally funded preschool for income-eligible families, available at no cost. Children must be at least 3 years old or turn 3 by August 31st of the current school year. Services for children with disabilities are also available. Read more here:
https://www.usd231.com/article/398039

Join USD 231 in honoring #BlackHistoryMonth throughout the month of February! The theme for 2021 is "The Black Family: Representation, Identity, and Diversity," chosen by the Association for the Study of African American Life and History. Read more here:
https://usd231.com/article/396530

Super Bowl Fractions at Gardner Elementary! Go Chiefs!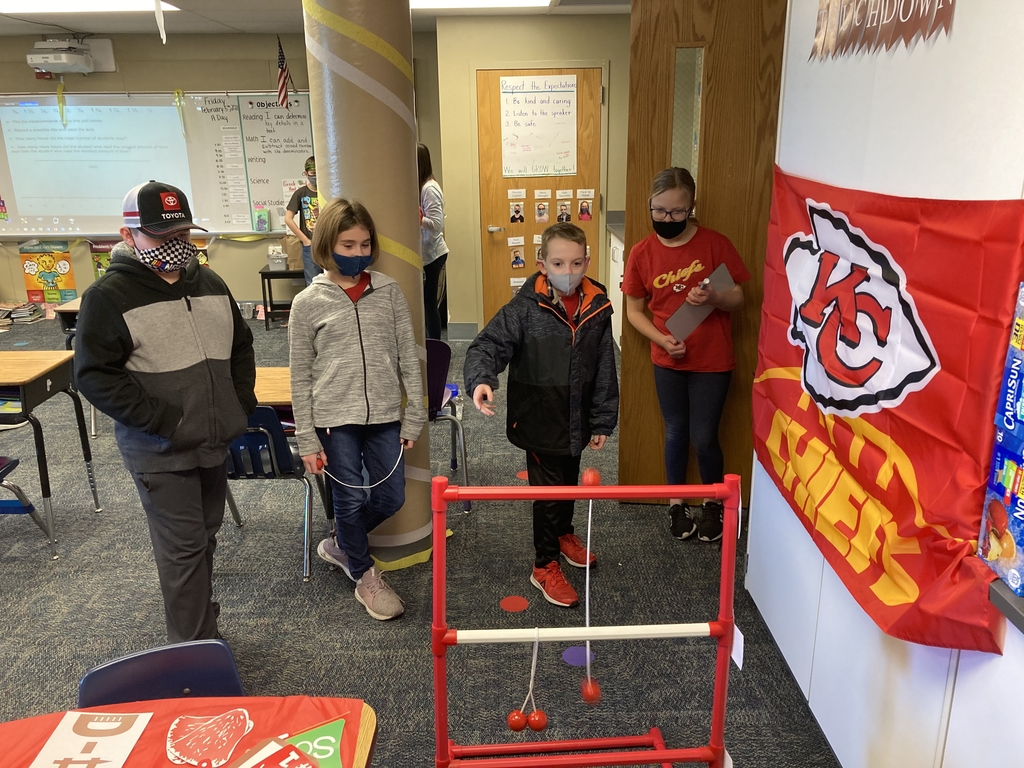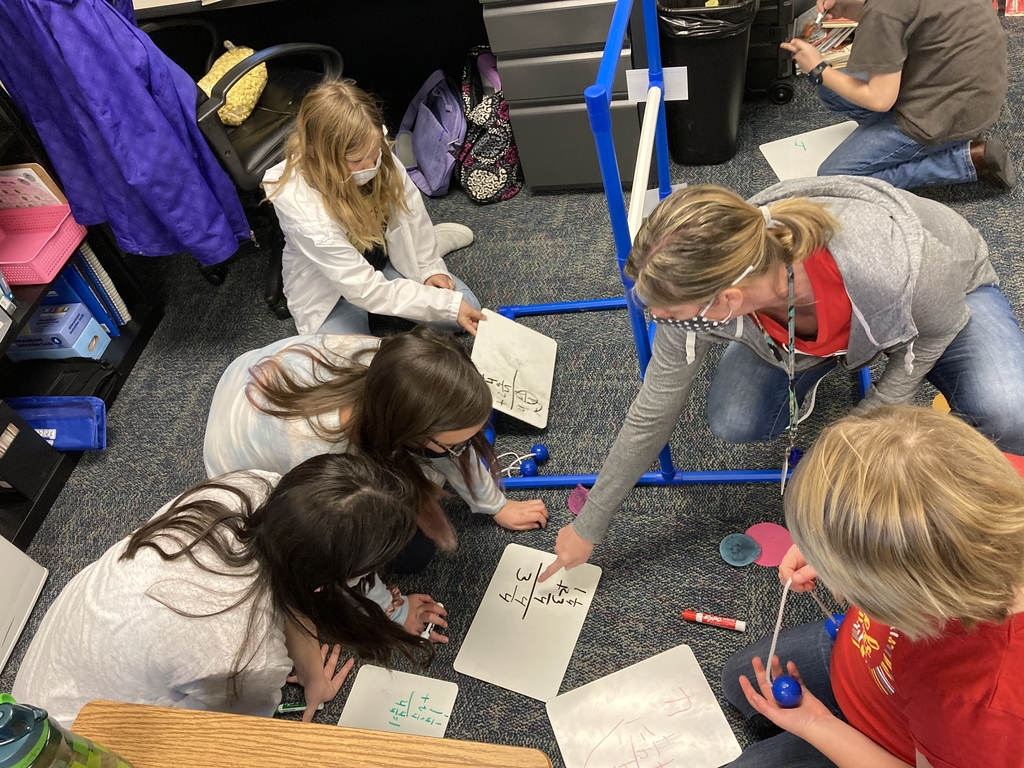 Good morning, USD 231 Families. We are writing today to share that PowerSchool has corrected the Android app issue. After downloading the app, you should be able to login with your PS credentials. If you have questions, please contact your child's school. Thanks!