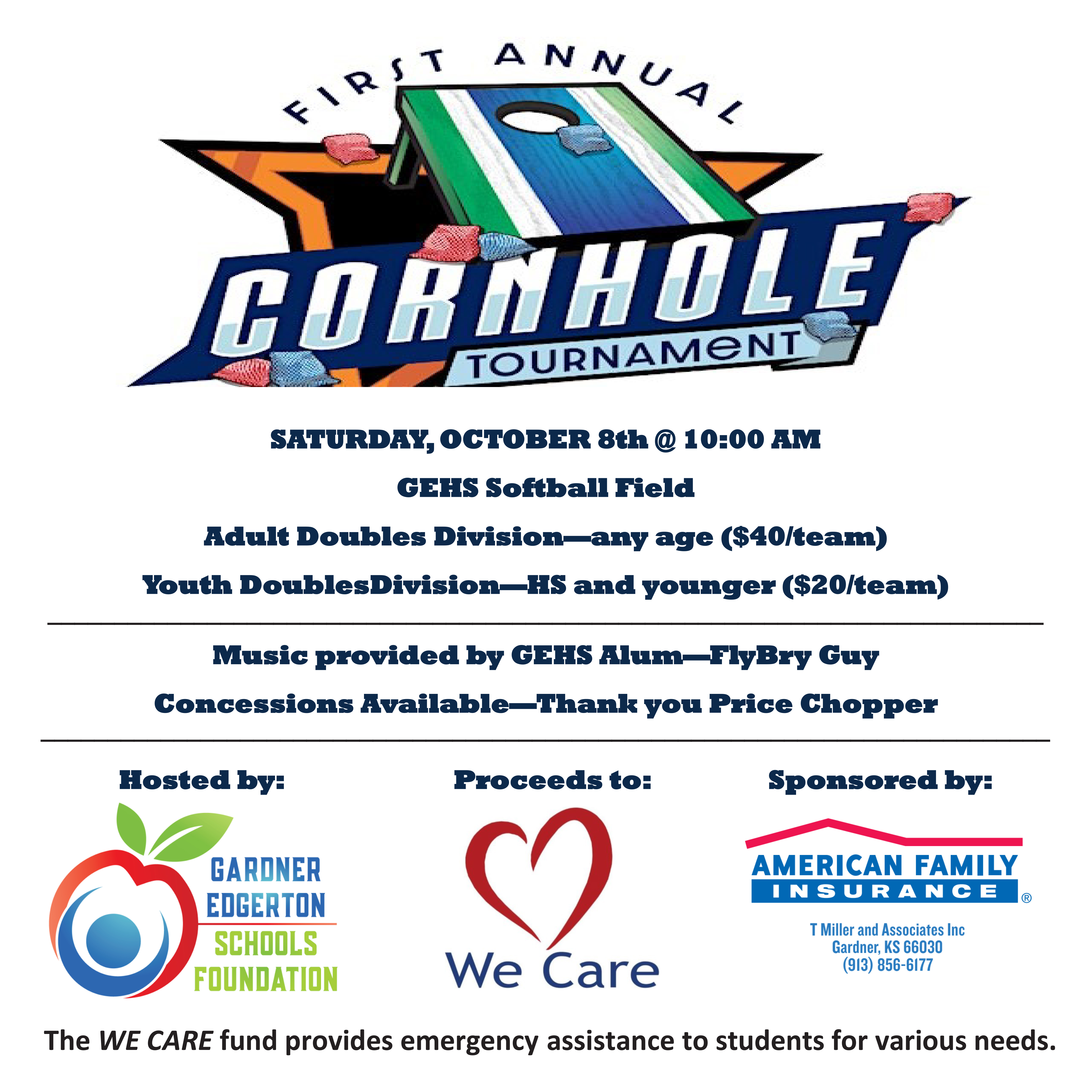 Everyone was a winner at the First Annual Foundation Tournament on a beautiful Kansas Saturday. Over $3,000 was raised for the WE CARE Fund. Staff member Shay Carter won the raffle, earning her a new USD 231 cornhole board. Thirty teams competed for prize money and bragging rights.
Adult Division: 1st - Ruffcorn/Ruffcorn | 2nd - Gallagher/Herman | 3rd - Hoeven/Hoeven
Youth Division: 1st - Gunby/Slife | 2nd - Majstorovic/Phillips | 3rd - Andrews/Borjas
We had teams from our community, schools, and board office. Everyone had a great time knowing that the proceeds support students and staff during difficult times. Why - because WE CARE. Don't forget to follow us @231foundation on Twitter, Instagram, and Facebook.