Brad Sneed, Author/Illustrator, visits Sunflower Elementary
Sunflower Elementary
Monday, February 04, 2019
On Friday, February 1, Sunflower students got a treat during their Specials time. Brad Sneed talked with students and teachers about illustrating picture books.
Each grade level heard a presentation about the process in which he takes a manuscript and creates the illustrations to go along with the words.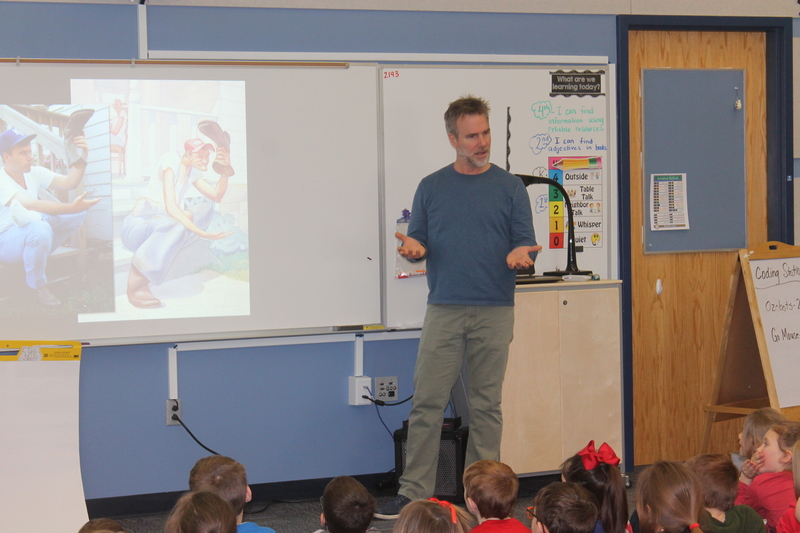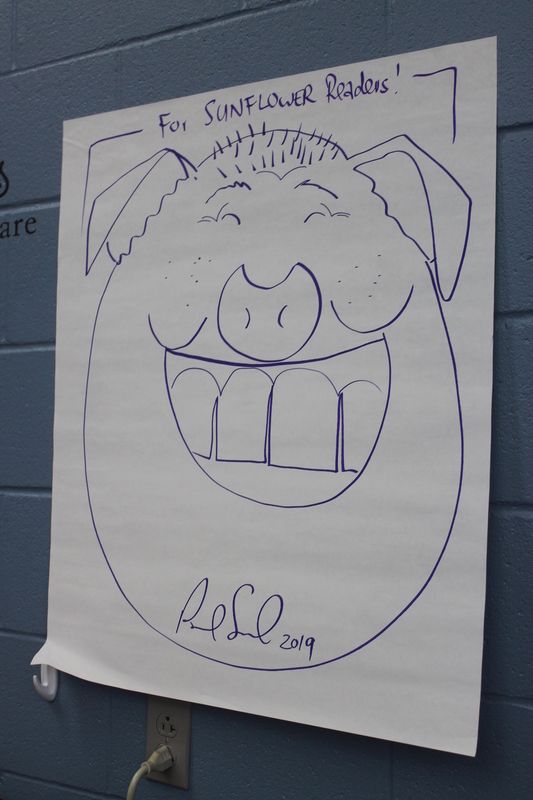 At the end of each presentation, Brad took a small chunk of time to answer questions and draw a special illustration for each group.

Mrs. Rains and the 4th graders made book review posters to welcome Brad to Sunflower!