EDIT MAIN
Report an absence online by clicking HERE
YOU CAN ALSO CALL OUR MAIN OFFICE AT 913-856-2900 AND LEAVE A MESSAGE.
---
Online Absence Reporting is now available on Skyward Family Access.
When you log into the Skyward Family Access website, the attendance option is listed on the left hand side of the page.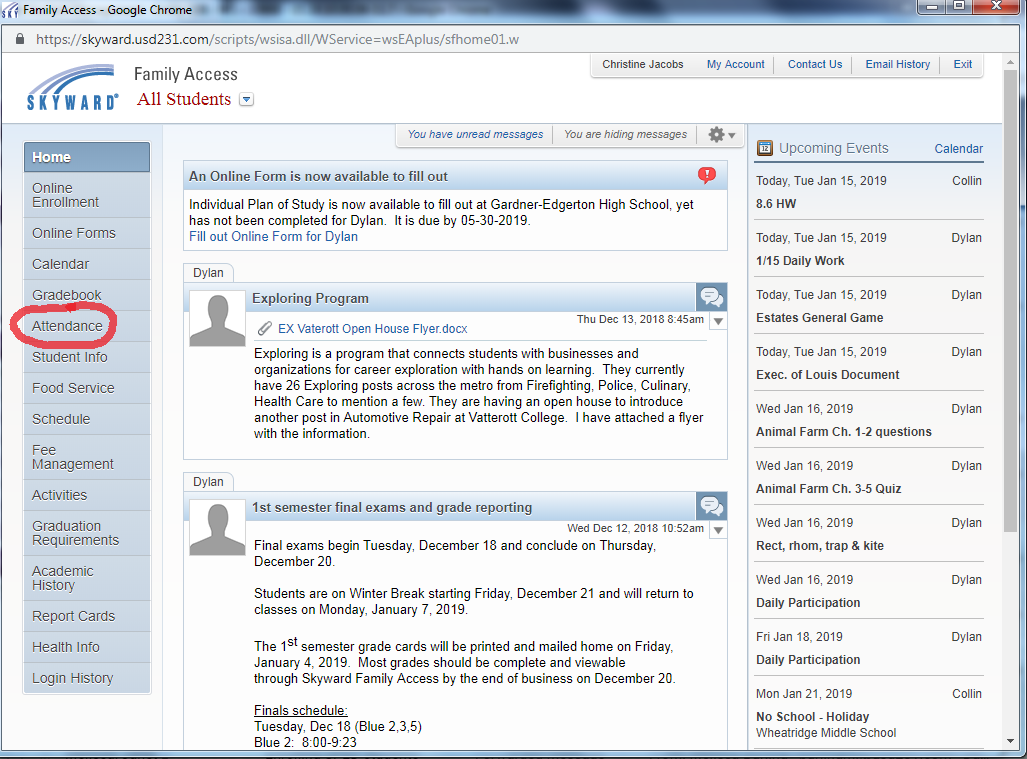 Click on the Attendance option, and you will see a listing of your students' absences. Click on Absence Requests. A pop-up window will appear where you can select which student to report as absent. Click on Add Request to fill in the required information.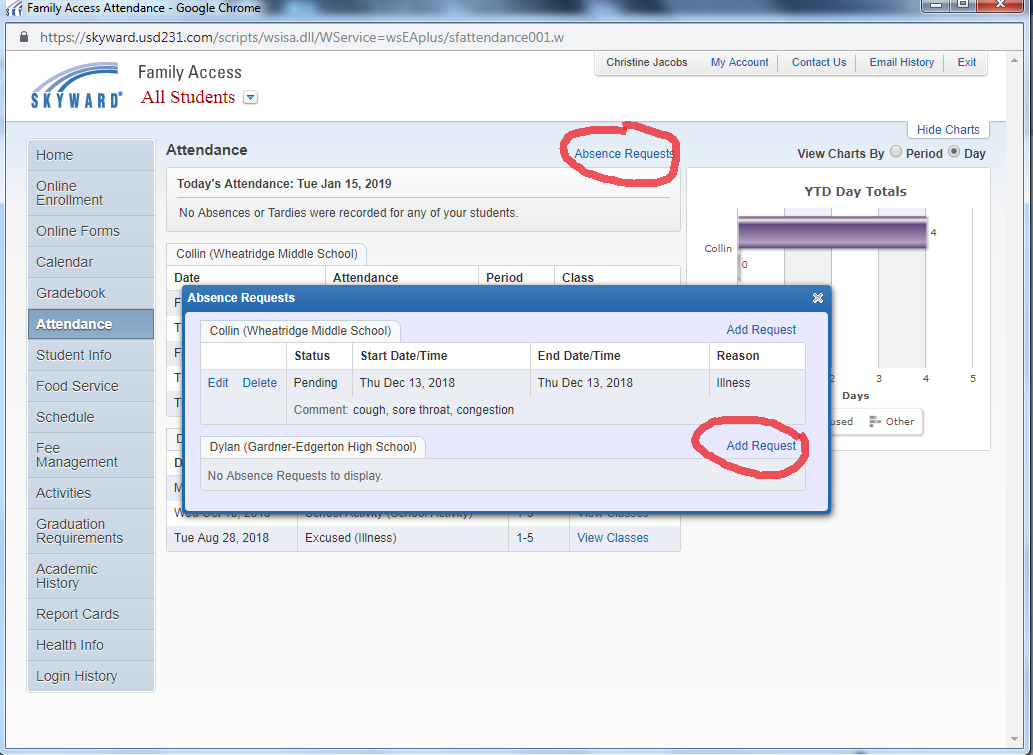 After filling in the required information, click Save. The information will be transmitted to your student's school via Skyward. You will receive an email confirmation of your submission to keep for your records.