As you have may noticed, we have a new website!  We are still transitioning all of our information over from the old website, including the Online Absence Reporting link.  If you can't find something, you can call the office with any questions you may have! @gardneredgerton

On Friday, January 11, Student Council will sponsor the School Store.  We will be selling all kinds of fun things like pencils and erasers and stress balls.  Prices range from $0.25 to $3.00.  All of the proceeds from the school store will go to support our Sunflower Eagle fund that is used to help Sunflower students in need.  Thank you for your continued support!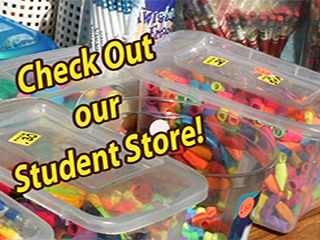 Already tired of your leftover turkey or ham from Christmas dinner? Have no fear! Call in an order for fresh pizza from Papa Murphy's tonight and they will donate 15% of the proceeds to Sunflower Elementary!! @gardneredgerton @papamurphys

The 2nd quarter performances of Sunflower's Got Talent premiered last Friday. Click on the link below for a highlight video!
https://www.wevideo.com/view/1269546144
@gardneredgerton #sunflowersgottalent