EDIT MAIN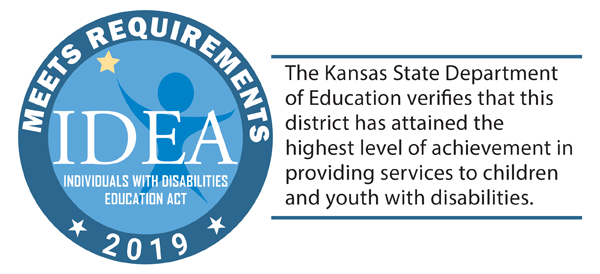 Special Services
Through an individualized educational program, prepare students to become productive citizens within our community.
The goal of the Special Services Department is to meet each student's individual needs. Through collaboration with related services, general education, administration, and parents we are able to define and address the needs of our students. We are proud to be able to offer a full continuum of services beginning from birth through graduation. With an emphasis on inclusion, our teams proactively discuss each student's needs within the least restrictive environment.
CHILD FIND (2019-20)
Child Find requires all school districts to identify, locate and evaluate all children with disabilities, regardless of the severity of their disabilities. This obligation to identify all children who may need special education services exists even if the school is not providing special education services to the child. The Child Find dates for this school year can be found below, under Quick Links.
Contact
Administrative Offices
231 E. Madison Street (physical address)
P.O. Box 97 (mailing address)
Gardner, Kansas 66030
Phone: (913) 856-2080
Quick Links
---