EDIT MAIN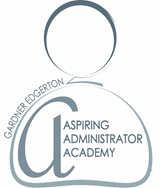 Aspiring Administrator Academy
Studies show an empirical link between school leadership and student achievement. Leadership is a crucial element in combining the required variables and creating conditions for optimal teacher and student performance.
The Academy will work with participants to develop key principal leadership skills needed to create and sustain professional learning communities that deliver effective instruction and foster academic and personal student growth. This is a leadership succession effort that will provide a pool of qualified potential candidates as future administrative vacancies occur.
For more information, please contact Karla Reed at (913) 856-2087 or reedk@usd231.com.