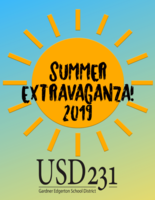 2019 Summer Extravaganza Enrollment Open! USD 231 Summer Extravaganza enrollment is now open! Each summer, many USD 231 students take advantage of the opportunity to enrich their lives through Summer Programming, and this summer is no different. Once again, fun and engaging classes will be offered during the summer months for student enjoyment. The...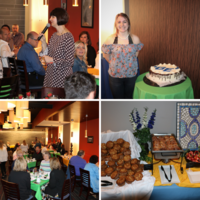 On Wednesday, April 11, 2019, the Culinary Arts students, led by Chef Anne Cort, hosted the annual GEHS Scholarship Breakfast. Students arrived as early as 7:00 a.m. to prepare a breakfast consisting of egg casserole, bacon, sausage, muffins, fruit, crepes, and cake. The breakfast is held to honor donors of scholarships. The breakfast, hosted each spring, is a...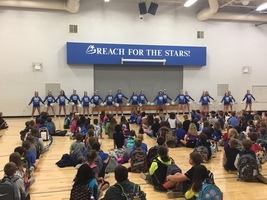 HS Cheerleaders Visit MLE for "Fight Song Friday". Every Friday, Moonlight Elementary students celebrate Fight Song Friday. Students dress in Blazer blue and sing the high school fight song. We have had many of the high school teams visit to help us celebrate our pride in being part of the USD 231 family. We are teaching our MLE students that it is important to...