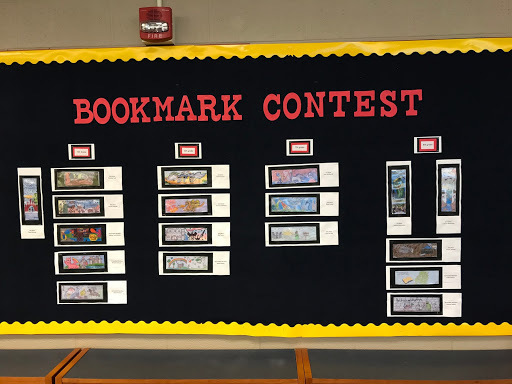 WMS Bookmark Contest Winners Announced
Wheatridge Middle
Wednesday, January 15, 2020
The bookmark contest theme this year was "Enter the Kingdom of Reading."
Winners in each grade level were recently announced and their entries can be seen on display in the WMS media center. Stop by and check out all of the creative entries.
Congratulations to all of the winners!
5th grade
1st place Tessa H.
2nd place Delaney L.
3rd place Trinidy C.
Honorable Mention:
Harper H.
Kynzie L.
Ethan R.
6th grade
1st place Anna C.
2nd place Journey W.
3rd place Elle P.
Honorable Mention:
Alexa R.
7th grade
1st place Inari S.
2nd place Kylie C.
3rd place Leigha G.
8th grade
1st place Mazzie M.
2nd place Arwen B.
3rd place Celeste W.
Honorable Mention:
Aubrie B.
Connor E.