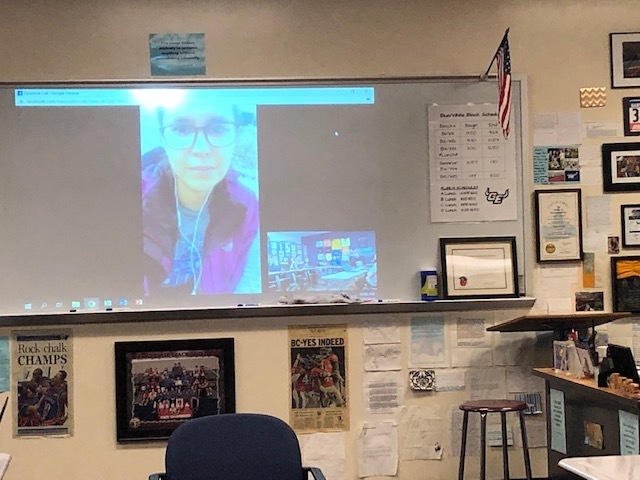 GEHS Graduate Connects with Current Seniors
media
Wednesday, September 11, 2019
2011 Gardner Edgerton High School graduate, Isabella Mullins, is doing something special and inspirational with her time after high school.
Tuesday, September 10, seniors in Brian McGee's class were able to connect with her via Face Time her while in Ethiopia and hear about her life of adventures and service to others, all the while connecting her experiences to Cheryl, the class novel's protagonist in "Wild."
This young role model has hiked The Appalachian Trail and has now spent the past 18 months in Ethiopia in the Peace Corps helping young mothers learn about hygiene and health-related practices. Izzy has conducted camps that teach children about gender equality. She walks up to a mile to get water that she then has to filter before drinking. She chose this life, these people, and loves it all. She plans to hike the Pacific Crest Trail (Mexico to Canada) and the Continental Divide Trail after that before entering grad school to eventually become a Wilderness Counselor—helping emotionally troubled kids manage their issues with nature, hiking, constructive challenging, and more.