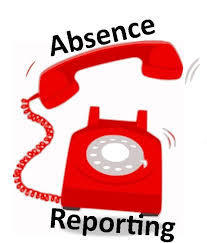 REPORTING A STUDENT ABSENCE
Trail Ridge Middle
Thursday, August 29, 2019
If your student needs to miss school for any reason, please notify the office. Parents are able to report the absence via Skyward (Family Access). Click on the "Attendance" option on the Menu. Once in the Attendance section, click on "Absence Request." Please make sure to include the reason for your student's absence. This feature will submit an email to the attendance secretary.
This can ONLY be accessed via the PARENT Skyward account. Students do not have access to this feature.
If you need to pick up your student early for an appointment, etc., please call the office when you are on your way and we will call your student to meet you in the office. You must come into the office to sign them out. It is not necessary to sign them back in, as they can do that on their own.