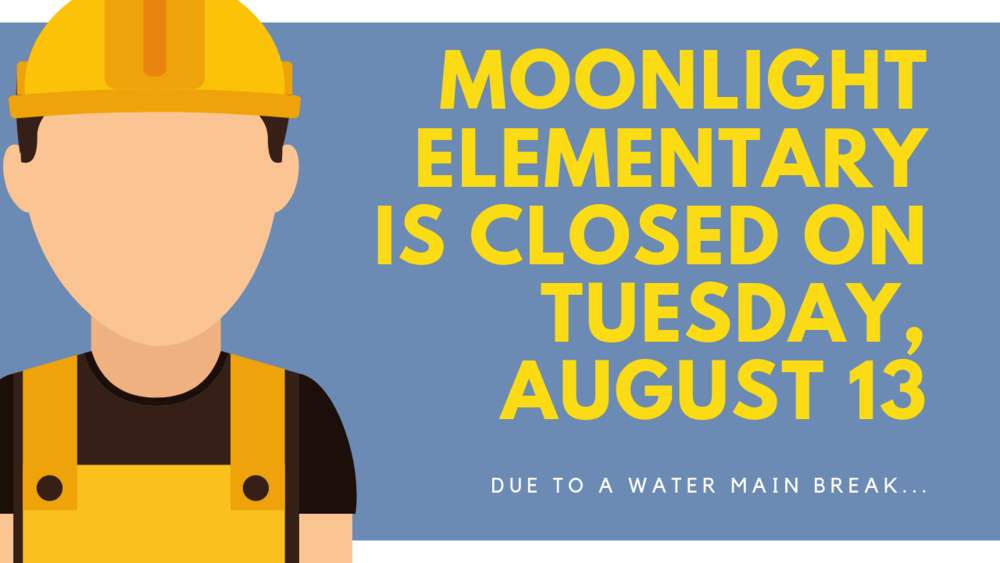 Moonlight Elementary - Classes Cancelled - August 13, 2019
media
Monday, August 12, 2019
USD 231 administration was notified that, sometime between 5:00 p.m. and 6:00 p.m on Monday, August 12, 2019, a water line break occurred at Moonlight Elementary.
Unfortunately, repair and cleanup will require that classes at Moonlight be cancelled for Tuesday, August 13, 2019.
We understand the inconvenience this may cause but believe that notifying you as early as possible will allow for additional time to make arrangements for your family.
We are optimistic that repairs and cleanup can be completed on Tuesday and students can kick off the new school year on Wednesday, August 14, 2019 (full day).
In an effort to keep you informed, we intend to send an update to families and staff on Tuesday afternoon.
Also know that Johnson County Parks and Recreation Before and After School Care will not be available on Tuesday.
Thank you for your understanding and patience. We look forward to making the first day of your student's school year as special as possible.