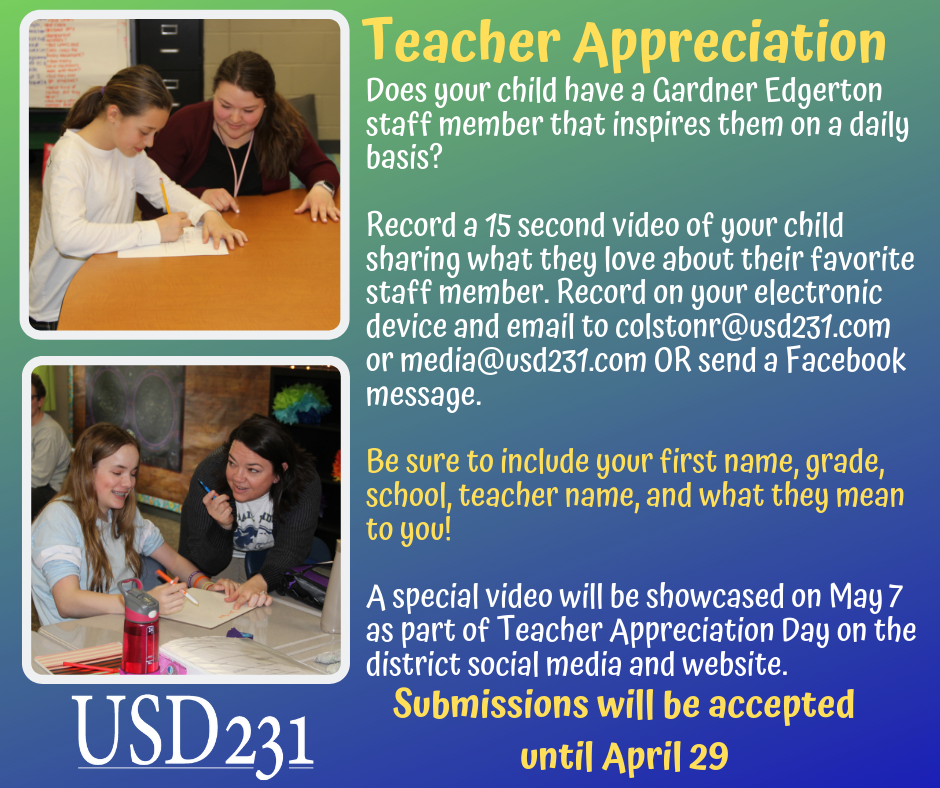 Show a teacher what they mean to you!
Ryan Colston
Thursday, April 18, 2019
Teacher Appreciation Day is coming up and we want to do something special. Teachers inspire kids on a daily basis and now it is your turn to tell them what they mean to you.
1. Record a 15 to 30 second video of your child saying the following:
- First Name
- School
- Grade Level
- Teachers Name (can be any teacher)
- What that teacher means to you
2. Email that response to colstonr@usd231.com or media@usd231.com OR drop it in a Facebook message.
It's that easy! Teachers are an inspiration to all and this is a great way to tell them how much they mean to you.
You have until April 29!